4 Game Ben 10 OFFLINE Terbaik : Siapa sih yang tidak kenal dengan serial kartun keren ini, dimana karakter utamanya dapat berubah menjadi berbagai macam alien dengan kekuatan yang luar biasa. Ben 10 menceritakan tentang seorang anak yang tidak sengaja menemukan jam tangan unik dan tiba – tiba menempel pada lengannya ( jam tersebut pun tidak bisa lepas lagi ). Jam itu bernama Omnitrix, yang dapat memberikan penggunanya kekuatan untuk berubah menjadi 10 Alien dengan kekuatan yang berbeda – beda. Seiring berjalan seri dari film ini, kekuatan ben tidak hanya sebatas 10 alien akan tetapi hingga menjadi ratusan alien dan melakukan Ultimate Form.
Dengan kesuksesan serial film nya tersebut, banyak developer yang membuat game bertema alien ini, tentunya mengikutin seri dari ben 10 nya sendiri yaitu dari kecil hingga dewasa. Jadi pada episode kali ini aku akan berikan 4 Game Ben 10 OFFLINE Terbaik + Save data yang dapat kalian mainkan pada perangkat handphone Android menggunakan Emulator PPSSPP. Tentunya kalian dapat menyimpan 4 game ini pada memory eksternal atau memory card dan menggunakan Gamepad dengan kontrol penuh.
4. Ben 10: Protector of Earth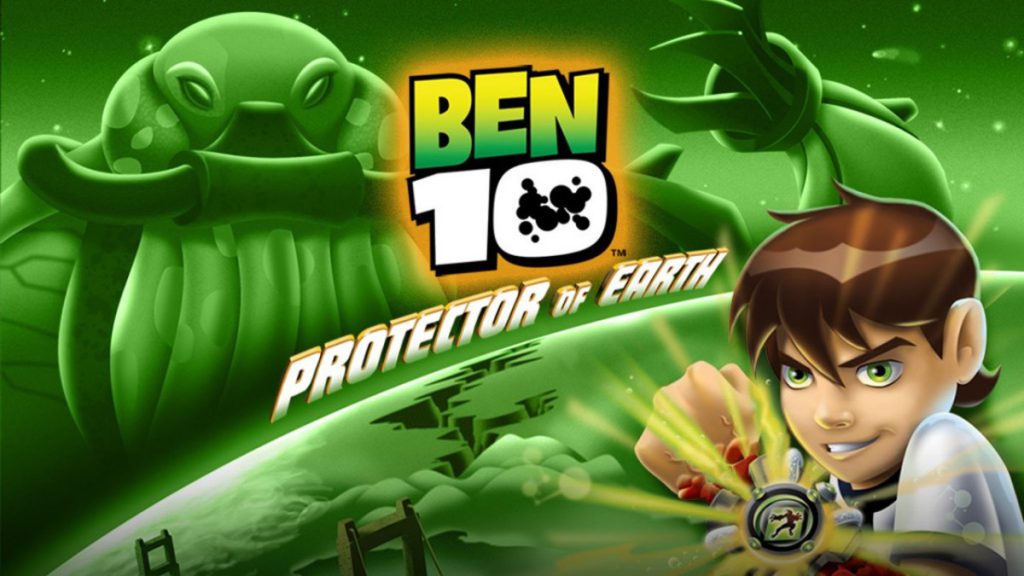 Merupakan seri pertama game Ben 10 yang di rilis untuk konsul PS2, PSP dan Nintendo DS pada tahun 2007, di game ini kalian dapat menggerakan penuh karakter ben seperti menyerang, bertahan , melompat dan menghindar dari serangan musuh. Tentunya juga kalian dapat berubah bentuk menjadi alien, akan tetapi kalian hanya mampu berubah menjadi 5 karakter alien yang akan di dapat seiring berjalan nya waktu , jadi tidak langsung dapat semuanya.
Ben 10: Protector of Earth mempunyai 5 Chapter yang harus kalian selesaikan dengan berbagai boss yang unik dan kuat. Misi kalian adalah mengalahkan seorang alien bernama Vilgax dalam upaya menaklukan bumi dengan mengambil alih Omnitrix. Setiap alien mampu menggunakan berbagai skill, akan tetapi Skill tersebut harus kalian unlock terlebih dahulu dengan mengumpulkan orb kuning yang di dapat ketika mengalahkan berbagai macam musuh. Bagi kalian yang masih belum tau bahwa di game ini kalian dapat menggunakan skin dark yang membuat bentuk karakter Ben dan aliennya menjadi lebih menyeramkan.
Baca juga : 5 Game Horror Offline Terbaik di Android ( Free )
3. Ben 10 : Alien Force
Selang 1 tahun dari game sebelumnya, hadirlah Ben 10: Alien Force yang mengambil plot remaja dari serial Ben 10 dengan genre action-adventure. Pada seri ini kalian tidak hanya menggunakan Ben dan alien barunya, akan tetapi kalian juga dapat menggunakan Gwen dan Kevin yang merupakan Kakak dan bekas musuh bebuyutan Ben di seri sebelumnya. Kalian akan bekerja sama dengan seorang Plumber yang menugaskan ben dan teman – temannya mencari sebuah komponen yang telah hilang.
Jika kalian telah bermain seri game sebelumnya, mekanisme gameplay pada game ini juga hampir mirip, dimana kalian dapat berubah menjadi 5 alien dengan berbagai macam kekuatan yang dapat di upgrade. Kevin yang dapat menyerap suatu element untuk memperkuat serangan dan pertahan lalu gwen yang mampu mengeluarkan serangan magic yang dapat meruntuhkan suatu pasukan dalam sekejap.
Jika perlu save data :
Baca juga : 5 Game Lego OFFLINE Terbaik di Android
2. Ben 10: Alien Force – Vilgax Attacks
Masih tetap berfokus pada seri Alien Force, game ini akan menampilkan gameplay yang sangat berbeda dari 2 seri sebelumnya, jika di 2 seri sebelumnya hanya berfokus kepada pertarungan terus menerus. Ben 10 Alien Force: Vilgax Attacks akan menempatkan bagian teka – teki di dalam mekanisme petualangannya, contoh nya jika kalian ingin melewati tembok yang besar, kalian harus berubah bentuk menjadi Humungousaur atau kebentuk spidermonkey untuk menaiki sebuah pipa guna mencapai tempat yang lebih tinggi.
Bercerita tentang kembalinya Vilgax menginvasi bumi dengan menggunkan Null Void projector, Ben dan kawan – kawan pun harus mati – matian mencegah hal tersebut akan tetapi gagal, dan seketika Omnitrix tidak dapat digunakan sepenuhnya lagi, yang mengakibatkan semua bentuk alien menghilang dan hanya tersisa 5 alien saja. Ben dan kawan – kawan pun harus kembali ke masa lalu untuk mencegah Vilgax sebelum dia menggunakan Null Void projector. Dalam seri ini kalian dapat menggunakan 11 bentuk alien dengan ability yang dapat di unlock seperti halnya game sebelumnya.
1. Ben 10 Ultimate Alien : Cosmic Destruction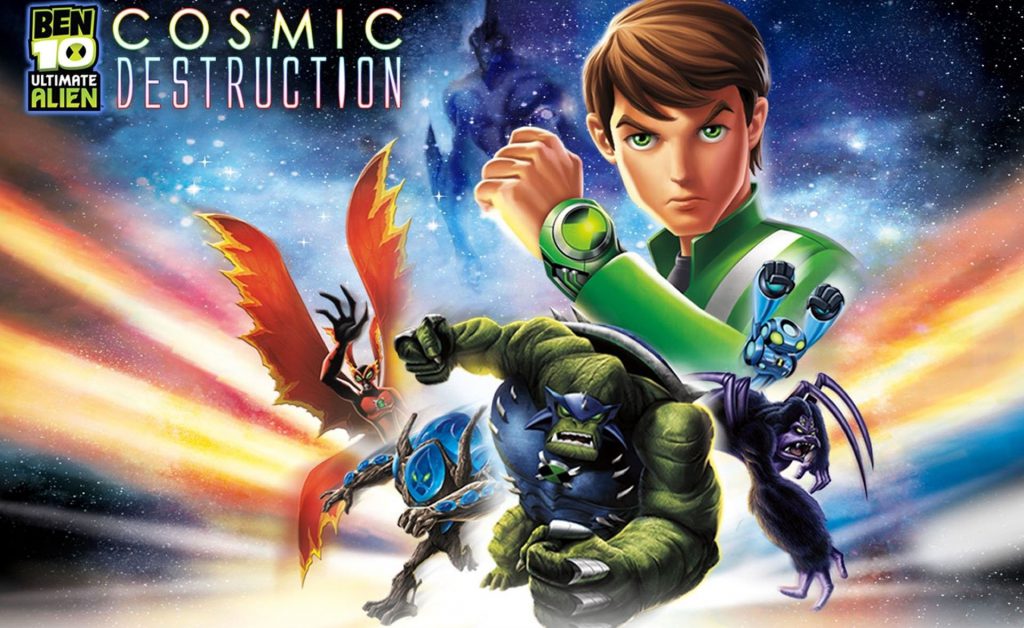 Merupakan game yang mengambil seri dari Ben 10 : Ultimate Alien yang juga rilis pada konsol ps3, jadi kalian berasa main game ps3 di handphone dong. Cerita dimulai pada omnitrix yan telah hancur dan berubah menjadi bentuk baru yang membuat Ben mampu meningkatkan kekuatan maksimal dari aliennya dan juga mendapatkan 5 bentuk alien baru. Seperti game dari seri Vilgax attack sebelumnya , gameplay pada game ini akan mengusung Fighting dan Puzzle.
Kalian dapat menggunkan 10 bentuk alien, akan tetapi hanya dapat membawa 4 bentuk alien di setiap stage nya. di setiap stage kalian akan mendapatkan berbagai kekuatan Ultimate Form alien seperti Ultimate Echo Echo, Ultimate Spidermonkey dan masih banyak lagi tentunya dengan Ability yang lebih kuat dari sebelumnya. Misi kalian di dalam game ini adalah menghentikan karakter jahat bernama To'kustar yang telah berubah bentuk menjadi Evil Way Big di jepang sembari membantu para korban kecelakaan dari amukan nya .
Baca juga : 6 Game Kamen Rider OFFLINE Terbaik di Android ( PPSSPP )
Jadi itulah 4 Game Ben 10 OFFLINE Terbaik + Save Data di PPSSPP yang dapat kalian mainkan pada perangkat handohone android.
Tutorial lengkap tentang PSP di ANDROID bisa tonton video di bawah ini :