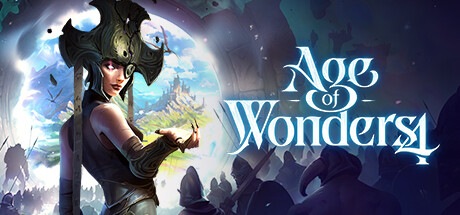 Deskripsi :
AGE OF WONDERS 4 PC : Aturan dunia fantasi desain Anda sendiri di Age of Wonders 4! Jelajahi alam magis baru dalam paduan khas Age of Wonders dari strategi 4X dan pertempuran taktis berbasis giliran. Kontrol faksi yang tumbuh dan berubah saat Anda memperluas kerajaan Anda di setiap giliran.
Seri strategi pemenang penghargaan Triumph Studios telah muncul ke era baru, mengembangkan bangunan kerajaan ikonik, permainan peran, dan peperangan ke tingkat berikutnya. Sistem acara mendongeng baru dan kerajaan yang sangat dapat disesuaikan memberikan pengalaman yang dapat diputar ulang tanpa henti, di mana setiap game menambahkan babak baru ke saga Anda yang terus berkembang.
Raja Penyihir yang Kuat telah kembali ke alam untuk memerintah sebagai dewa di antara manusia. Klaim dan kuasai Buku Sihir untuk mengembangkan orang-orang Anda, dan bersiaplah untuk pertempuran epik yang akan menentukan zaman yang akan datang.