Batman : The Dark Knight Rises : Merupakan sebuah game DC yang pada jaman nya memang sangat populer karena grafik yang keren dapat di mainkan pada handphone.
Game ini sudah tidak ada di playstore.

Deskripsi :
      Batman : The Dark Knight Rises : Merupakan game open world adventureyang di adaptasi dari film Trilogy Batman ke 3 yaitu the Dark Knight Rises.
Pada dasarnya kamu akan menjalani sebuah cerita yang mirip dengan film, walaupun dengan beberapa tambahan untuk membuat gamenya cukup panjang dan worth to play. Akan ada 25 misi yang harus kamu jalani yang terbagi dalam 6 Chapter dan 3 misi dalam fre roaming mode. Free roaming ini pada dasarnya memberikan kamu keleluasan untuk mengexplore kota tanpa mengikuti jalan cerita utamanya.
Sistem kombat yang diimplementasikan disini cukup standard dan terasa flat setelah beberapa lama, pada dasarnya hanya ada 1 tombol yang dapat kamu tap berulang-ulang untuk melakukan kombo. Kalo kamu pernah melihat sang Batman bertarung maka kamu akan tahu bahwa Batman tidak pernah puas dengan satu musuh saja, dan ini juga tercermin pada game ini. Setiap pertarungan memiliki minimal 3 orang yang akan menghajar kamu dalam waktu yang bersamaan. Tapi tenang, melawan musuh dalam jumlah banyak adalah hobby Batman tapi kamu harus membantunya dengan menekan tombol counter pada saat yang tepat. Dengan demikian Batman akan melakukan serangan counter terhadap musuh yang menyerangnya dari belakang.
The Dark Knight juga mempunyai sistem leveling dimana setiap kamu naik level kamu dapat upgrade bagian-bagian gadget kamu untuk bertambah kuat. Ada 3 bagian utama yang dapat kamu ugprade, pertama adalah gadget kamu tentunya, misalkan menaikan range batarang atau memperkuat pistol utama kamu. Yang kedua adalah upgrade kendaaran kamu yaitu bat pod dan the bat yang super duper keren. Yang terakhir adalah upgrade karakter yang meliputi armor, attack dan banyak lagi. Semua upgrade ini membutuhkan SP yang akan kamu dapatkan setiap naik level, kecuali bagian upgrade karakter ada beberapa bagian yang menggunakan gold (yang juga kamu dapat dari melawan musuh)
---
Info : 
Nama Game : Batman : The Dark Knight Rises

Versi :1.1.6
Status : Normal
Platfrom : Android
Publisher: Gameloft
Release Date: 2012
Ukuran Game : 897MB ( ZIP )
Mode : Solo  ( OFFLINE )
---
Screenshoot :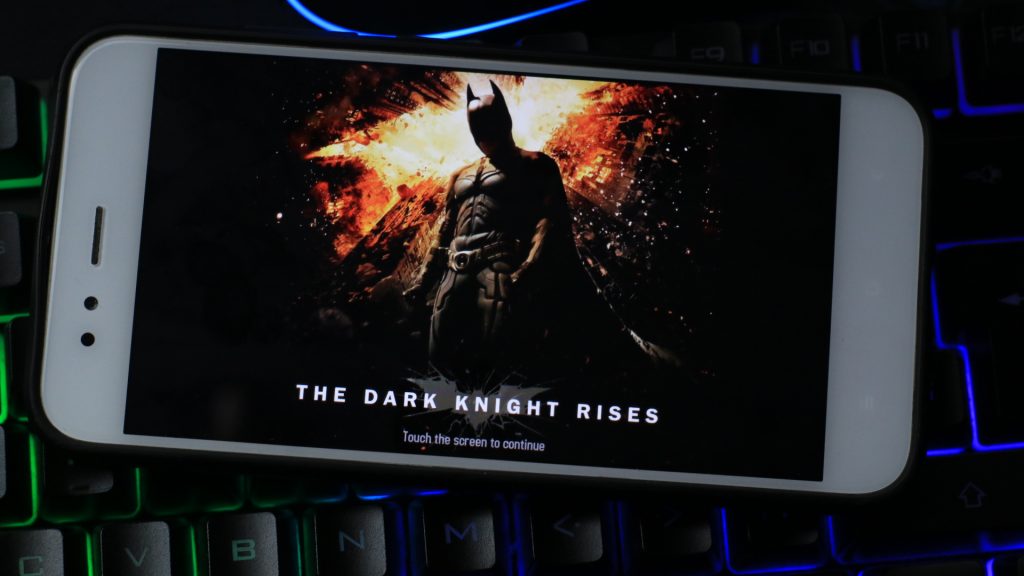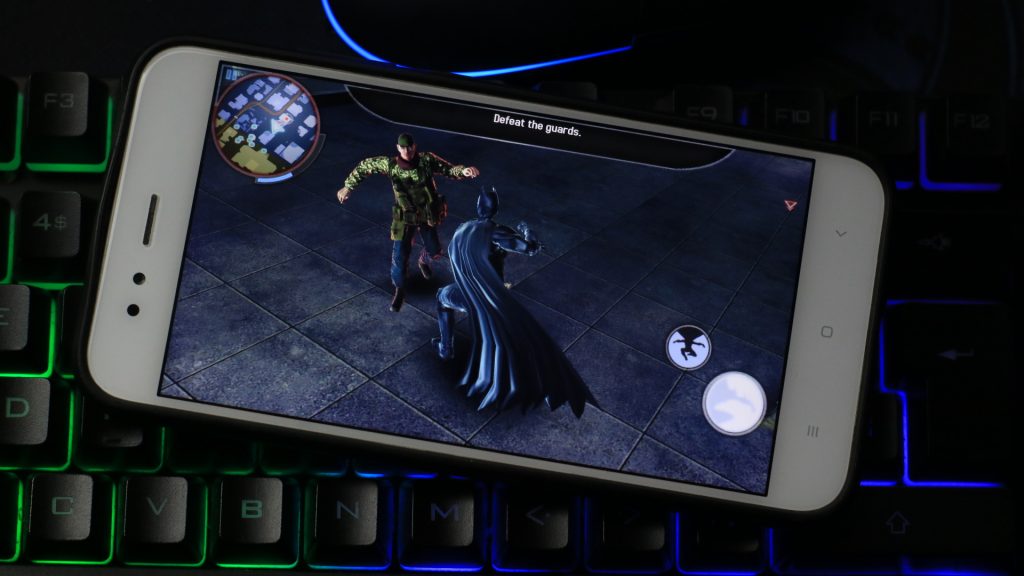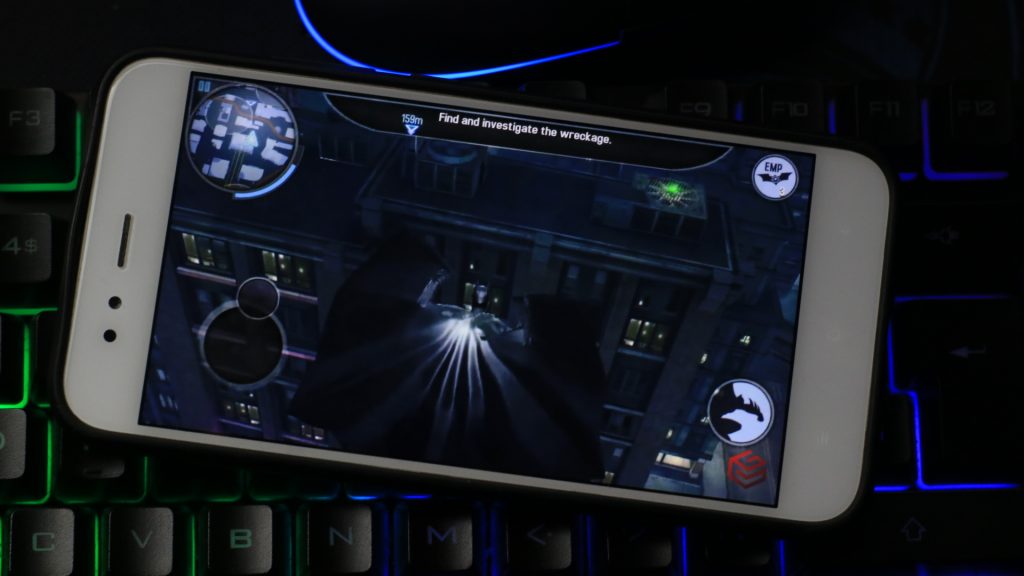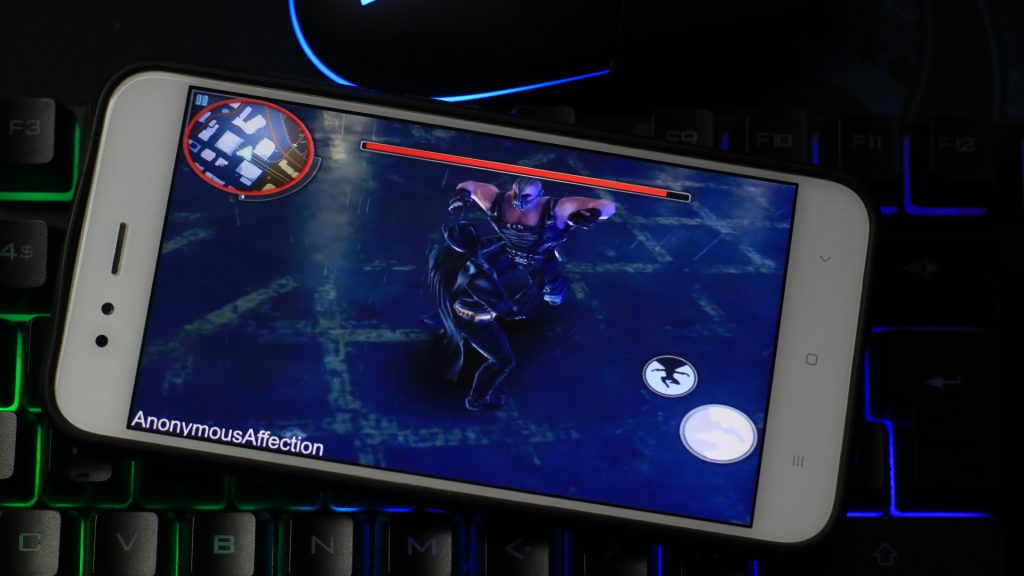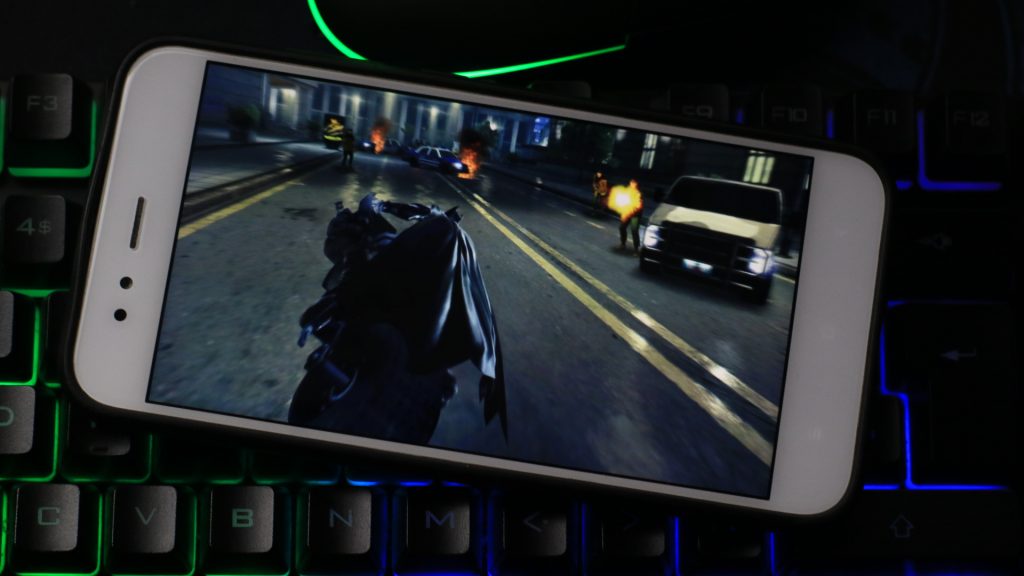 ---
Download Gratis Batman : The Dark Knight Rises  ANDROID :
Coba juga : Lego Batman 
LINK DOWNLOAD :
WHAT'S NEW :
Diperlukan : Android os.4.1+
---
Video Gameplay