Battle of Warships – Merupakan game shooter strategy dimana kalian dapat memilih 1 dari sekian kapal dengan senjata yang berbeda beda untuk bertarung secara online dengan player lain.
Game ini mendapatkan reting yang baik di Playstore yaitu 4.4/5 .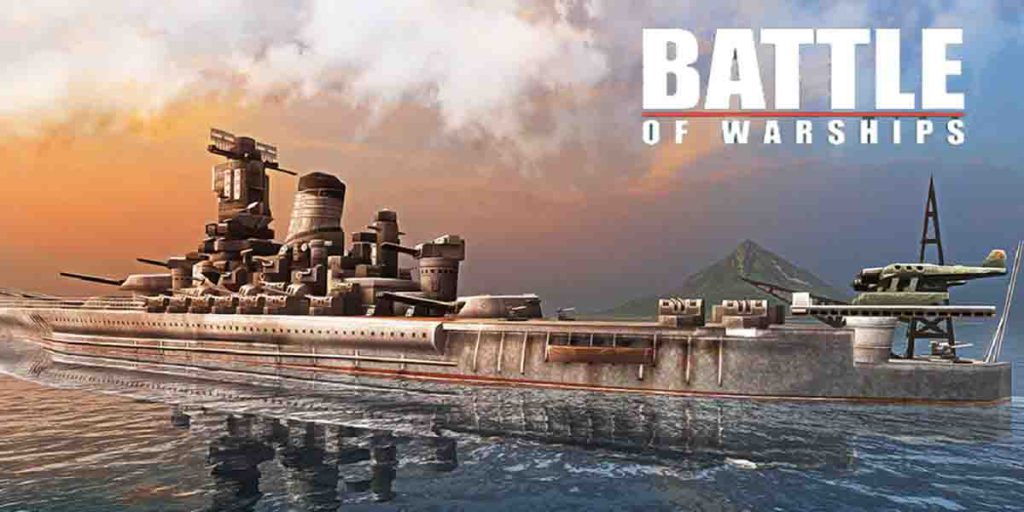 Deskripsi :
      Battle of Warships – Merupakan salah satu permainan seluler legendaris mengenai kapal perang dan peperangan maritim. Telusuri kapal unik kamu yang digunakan dalam PD1 dan PD2. Tingkatkan kapal kamu, naikkan poin kesehatan, kecepatan mesin dan pergantian haluan. Kustomisasi angkatan laut dengan bendera negara kamu. Dapatkan hadiah harian, naikkan level keterampilan dan karakteristik kapal kamu.
Fitur :
✫ Lebih dari 20 kapal perang unik termasuk kapal-kapal paling legendaris dari Perang Dunia 1 dan Perang Dunia 2!
YAMATO, Missouri, Bismarck, South Dakota, dan bahkan kapal induk (kapal ini memiliki pesawat terbang dan jet)! Pilih takdir kamu! Kendalikan semuanya di dalam permainan kapal kami!
✫ Sistem perbaruan unik untuk setiap kapal kamu
Banyaknya jumlah senjata yang berbeda untuk meningkatkan kapal kamu seperti torpedo, pencegat, misil, dan banyak lainnya.
✫ Grafik 3D terkini, sesuai dengan semua karakteristik permainan seluler terbaik!
Grafik kapal perang yang sangat realistis, dibangun secara luar biasa dengan memperhatikan detail terkecil.
✫ Kendali sentuh & beberapa versi , termasuk giroskop!
Kendali yang sangat mudah dan intuitif, cukup arahkan senjata ke musuh dan tekan TEMBAK!
✫ Sistem perubahan cuaca dalam peta permainan! Bertarung siang & malam!
Hujan, cerah, senja, dan bahkan salju. Cuaca seperti apa yang kamu suka dalam permainan militer?
✫ Dunia masif dengan area pertempuran
Gunung dan gletser akan menemani kamu dalam permainan armada angkatan laut ini!
---
Info : 
Nama Game : Battle of Warships
Status : MOD
Platfrom : Android
Genre Game : Shooter  , Action
Publisher: Cube Software
Release Date: 2017
Ukuran Game : 93 MB ( ZIP )
Mode : Solo  ( ONLINE )
MOD Pada Game ini : 
Uang tidak terbatas ( Bertambah jika membeli sesuatu ).
---
Screenshoot :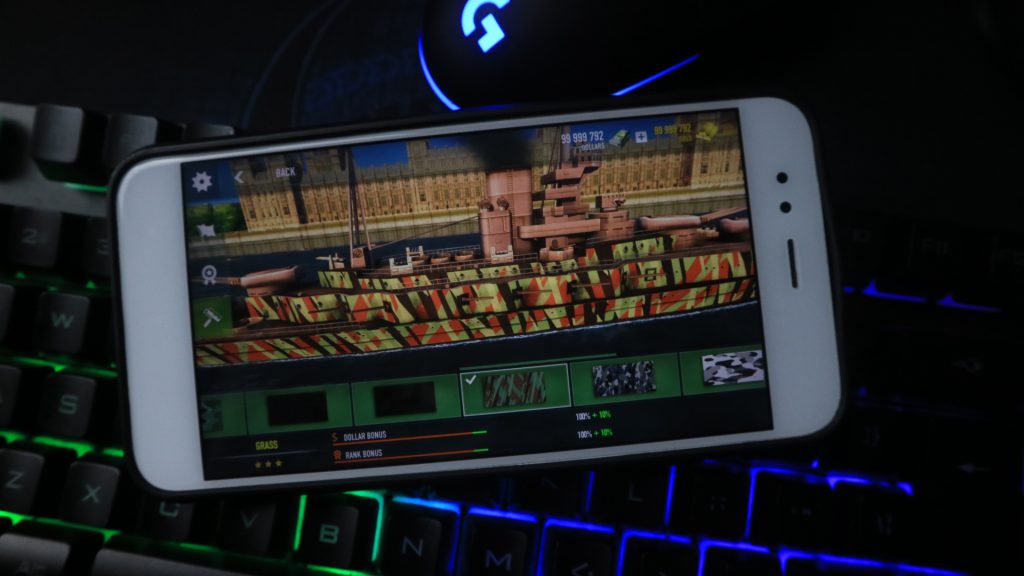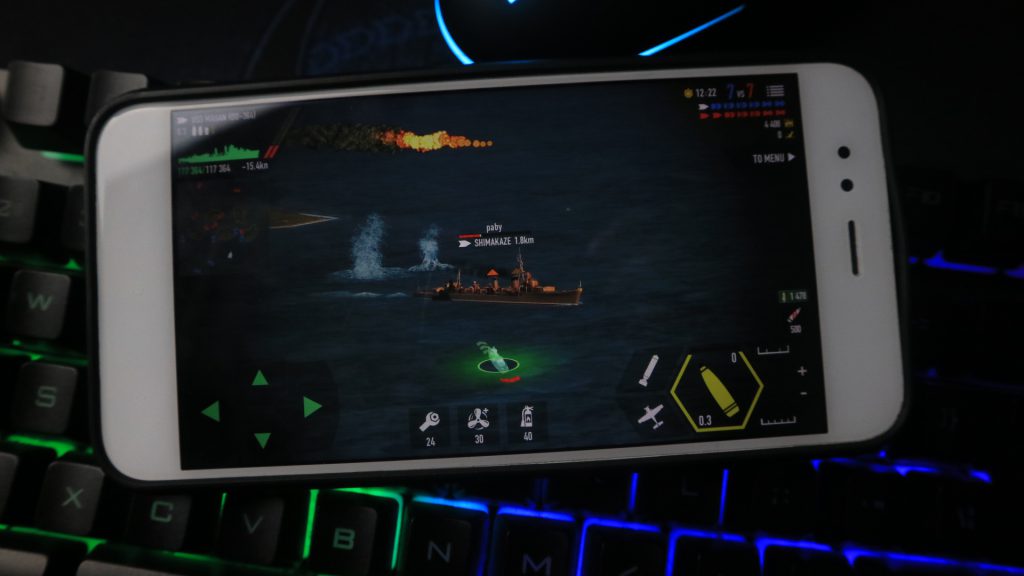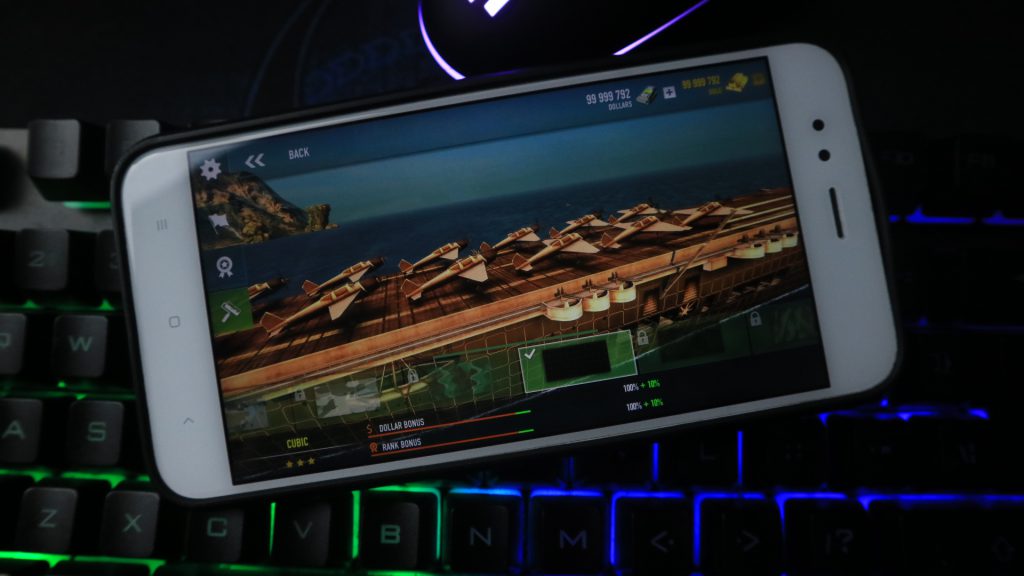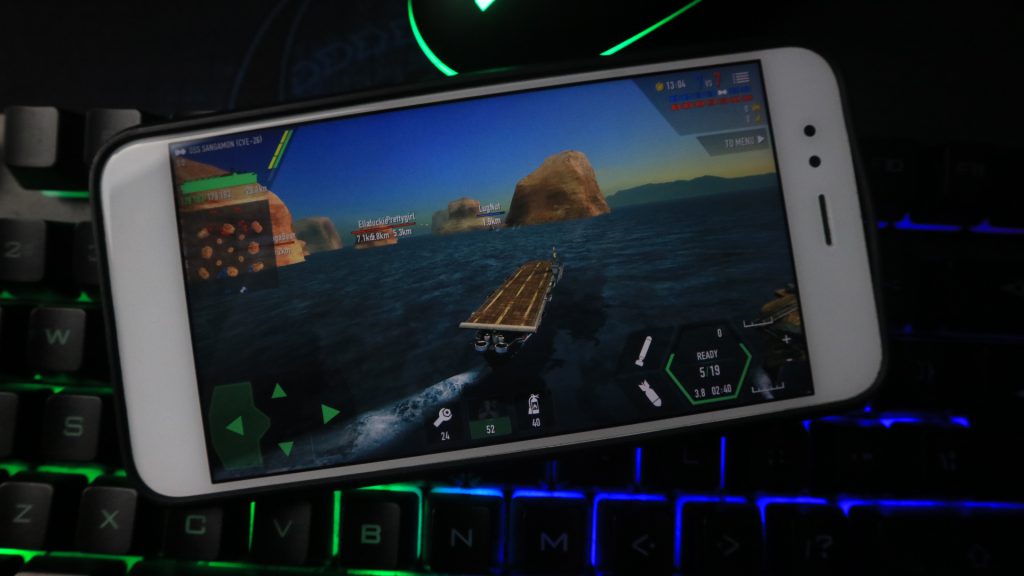 ---
Download Gratis Battle of Warships ANDROID :
Playstore Link : Battle of Warships
Coba juga : Waships Universe : Naval Battle 
LINK DOWNLOAD :
WHAT'S NEW :
-HMS Hood
-HMS Majestic
-3 peta baru
Perjodohan-lebih baik
Avatar -Pemain
Bekas luka -Ship
-Membantu Pembunuhan
Peringatan -Collision
-Mengatur pemberitahuan Kebakaran & Banjir
FX mati
-Ultra premium
-Hindi & Bahasa Indonesia
Peluang pengapian -HiExplosive meningkat
Imbalan -Quest meningkat
Pencarian kerusakan -Deal
Peningkatan Hadiah Akhir Tingkat untuk iklan
Kekuatan senjata utama -Melvin meningkat
-Yukikaze meningkatkan daya torpedo
-Sangamon meningkatkan daya
– Pencahayaan port London berubah
Perbaikan -UI
Diperlukan Android : Os.4.4
---
Video Gameplay