Dominations :  Merupakan sebuah permainan strategy yang di publikasikan oleh Nexon dengan genre strategy, kamu akan membuat sebuah kerajaan dari mulai zaman sejarah hingga zaman modern. Pada game Dominations ( Mod ) kamu akan mendapatkan pasukan – pasukan yang tak terkalahkan untuk membasmi musuh – musuh di depan kamu.
Game ini mendapatkan rating 4.3/5.0 di Playstore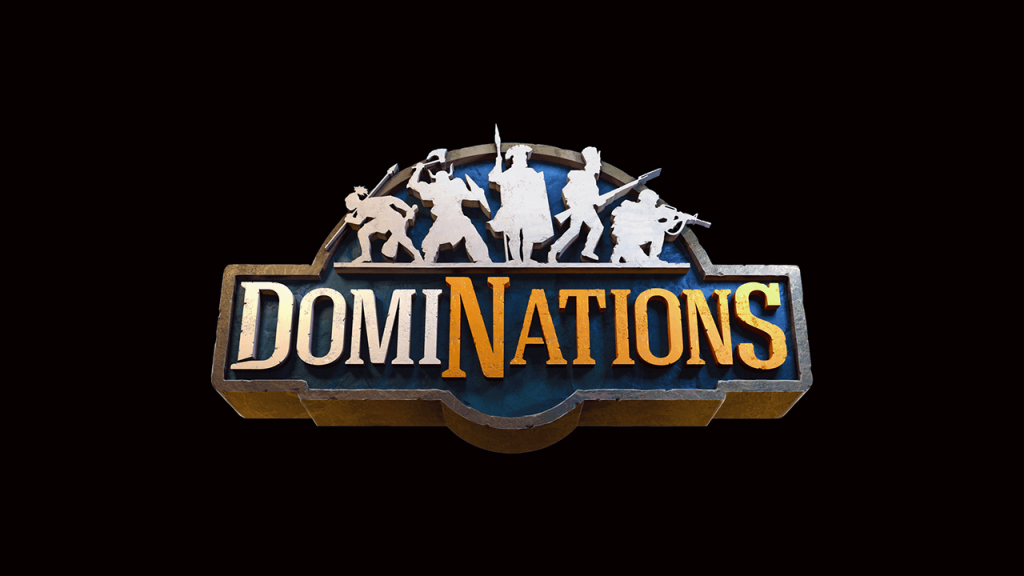 Deskripsi :
      Dominations : Negara pertempuran dari seluruh sejarah berada di DomiNations! Bangun negara atau kerajaan kamu dari hal kecil menjadi besar dan megah, tentunya kamu harus mengawali semua dengan tekun dan bersabar .Membangun sebuah bangsa, dimulai sebagai permukiman awal dan tumbuh sepanjang zaman, dari awal sejarah hingga era modern. Belajar di bawah sejarah hebat di Universitas seperti Leonardo Da Vinci dan Catherine the Great. Bangun Keajaiban Dunia dan ciptakan teknologi dengan kemajuan yang akurat secara historis.
Pilih dari delapan negara dan mulai kampanye bersejarah maju melalui sejarah. Setiap peradaban, dari Romawi hingga Jepang, memiliki kekuatan khusus dan unit unik. Bangun pasukan Anda kemudian uji kekuatan historis Anda melawan pemain lain dalam pertempuran PvP, atau bentuk aliansi untuk menaklukkan dunia bersama.
Fitur :
PEMIMPIN BESAR!
• Di Universitas baru, konsultasikan dengan Leonardo Da Vinci, Catherine yang Agung, Raja Sejong dan para pemimpin pemikiran bersejarah lainnya.
• Perkuat Bangsa Anda dengan strategi perang terbaik!
ACARA BARU!
• Selesaikan tujuan waktu terbatas yang menyenangkan berdasarkan peristiwa nyata dari sejarah.
• Kumpulkan imbalan langka untuk membantu kemajuan Bangsa Anda sehingga mereka dapat menaklukkan dunia!
DARI BATU USIA MENUJU RUANG UMUR
• Memimpin koloni pemburu dan pengumpul awal pada penaklukan mereka selama berabad-abad dari awal peradaban ke era modern.
• Rancang sebuah peradaban kecil dan kembangkan menjadi metropolis yang berkembang pesat.
• Bangun Keajaiban Dunia yang bersejarah, termasuk bangunan terkenal seperti Piramida Mesir dan Colosseum Roma.
Dll.
---
INFOINFO MOD
Nama Game : Dominations
Harga Playstore : ( – )
Status : MOD
Platfrom : ANDROID
Genre Game : Strategy , Building.
Publisher:  NEXON M Inc.
Ukuran Game : 60 MB ( RAR )
Mode : Solo ( ONLINE  )
Uang tidak terbatas ( Tidak berkurang , Gratis Pembelian )
Food tidak terbatas ( Tidak berkurang , Gratis Pembelian )
Oil tidak terbatas ( Tidak berkurang , Gratis Pembelian )
Semua Goals telah selesai.
dll.
---
---
Download Gratis Dominations ANDROID
Playstore Link :
Coba juga : Game Clash of Clans Lainnya  
LINK DOWNLOAD :
Whats NewMinimal OSSupport Gamepad?
Sun Tzu telah tiba. Kuasai Seni Perang dengan Pimpinan Universitas baru ini yang juga dapat Anda gunakan dalam pertempuran!
Rekrut Teman – Dapatkan hadiah dengan mengundang teman Anda bermain DomiNations!
Cabang Hukum baru dapat ditemukan di Parlemen, Infrastruktur Militer.
Seimbangkan perubahan ke Bastions dan GCI Radar.
Lihat daftar lengkap perbaikan di forum.
Android 4.4+
Tidak Support