DragonBall Legends : Bersiaplah untuk petualang Dragon Ball yang baru dalam genggaman tangan untuk kalian pecinta anime ini , rasakan pertarungan 3D dengan Voice dari masing – masing karakter yang digunakan, Nikmati petualangan epik 1 vs 1 , Dapatkan DragonBall Legends ( Mod ) dengan fasilitas terbaru sekarang juga tanpa di pungut biaya apapun.
Game ini mendapatkan rating 4.5/5 di playstore.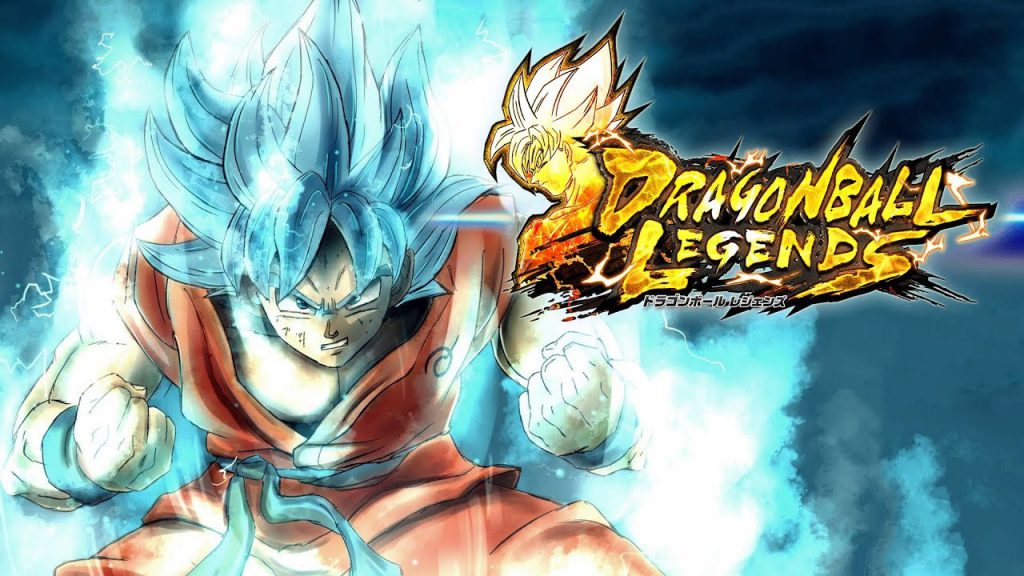 Deskripsi :
      DragonBall Legends :  Menghadirkan cerita original di luar cerita-cerita Dragon Ball lainnya. Tidak seperti cerita Dragon Ball pada umumnya, di Dragon Ball Legends kamu tidak akan memainkan Goku sebagai karakter utama. Sebagai gantinya, kita akan dikenalkan dengan karakter baru yang merupakan rancangan Akira Toriyama-sensei (pengarang komik Dragon Ball) sendiri.
Pada DragonBall Legends ( Mod ) ini semua musuh yang akan kamu hadapi cuman mempunyai 1 karakter yang dapat menguntungkan kamu untuk cepat memenangkan pertarungan pada permainan ini, di tambah kamu akan menjadi sesosok hero bernama saitama di karenakan 1 kali pukulan saja musuh langsung K.O .
■ Fitur ■
Kontrol yang sangat mudah dan simple.
Keluarkan kombo terbaikmu dan gunakan ultimate jutsu hanya menggunakan sentuhan jari.
Pertarungan Real time melawan para fans DB di seluruh dunia.
Tingkatkan kekuatan krakter mu dan menangkan kompetisi.
Bermain dengan semua karakter yang telah di desain oleh Akira Toriyama!
Alami pengalaman berpetualang dengan Goku dan teman – temannya .
---
INFOINFO MOD V.1INFO MOD
Nama Game : DragonBall Legends
Status : MOD
Platfrom : Android
Genre Game : Sport
Publisher: Namco Bandai
Release Date: 2018
Ukuran Game : 55 MB ( RAR )
Mode : Solo ( ONLINE )
MOD Menu.
1 Hit Kill.
God Mode
Semua Challange Selesai.
Instant Win.
Dapat digunakan pada Pve / PvP
MOD MENU [NEW]
Attack Multiplier (x1 ~ x100)
Defense Multiplier (x1 ~ x100)
One Hit Kill – (WORKS ONLY IF "ATTACK MULTIPLIER" IS "1" OR "NOT SET")
God Mode – (WORKS ONLY IF "DEFENSE MULTIPLIER" IS "1" OR "NOT SET")
Unlimited Ki
Unlimited Vanish
Instant Rising Rush
One Turn Win – (KILL OR GET KILLED ONE CHAR TO WIN)
One Enemy instead of 3 – (WORKS ONLY IF ENEMY TEAM IS SUPPOSED TO HAVE 3 CHARS)
All Challenges Completed (Stage challenges always fully complete)
Working in PvP + PvE
---
---
Download Gratis  Dragonball legends ANDROID  :
Playstore Link : 
Coba juga : Game Dragonball Lainnya  
LINK DOWNLOAD :
Whats NewMinimal OSSupport Gamepad?
Kami baru saja menerapkan pembaruan besar!
[Perbarui Isi] ・ Menambahkan mode Turnamen Kekuatan baru.
Mode PvE non-aksi pertama legenda!
Bersaing melawan pemain di seluruh dunia untuk mendapatkan skor terbaik!
・ Menambahkan fitur "Cepat" untuk Petualangan dan Pelatihan.
・ Opsi tambahan untuk menghapus Permintaan Pekerjaan.
・ Berbagai penyesuaian UI lainnya.
* Silakan periksa Berita dalam game untuk detailnya.
Android 6.0+
Tidak Support