Dragons : Rise of Berk : Merupakan sebuah game simulasi adaptasi serial cartoon How to train your dragon, dimana player akan menjaga desa dengan mengembang biakan para naga. Dapatkan runes yang melimpah sekarang juga pada game Dragons : Rise of Berk ( Mod ).
Game ini mendapatkan rating 4.3/5.0 di Playstore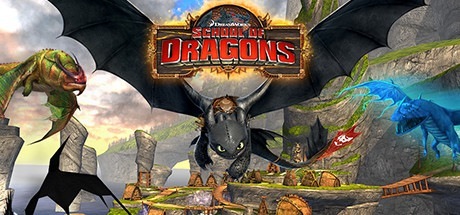 Deskripsi :
      Dragons : Rise of Berk : Bergabung Hiccup, Toothless dan geng untuk melindungi desa dari orang asing misterius yang mengancam perdamaian di Berk. Siapa mereka? Dan, apa yang mereka inginkan dari tanah air yang harmonis? Melatih DreamWorks Dragons kamu hingga  berhasil dan mereka akan mengungkapkan kekuatan baru yang akan membantu untuk memastikan masa depan pulau .
Fitur :
Temukan lebih dari 400 dari Dragons favorit DreamWorks berasal dari film dan Seri TV, termasuk Toothless, Stormfly, Hookfang dan Skullcrusher.
Kumpulkan dan tumbuh 75 spesies Naga yang berbeda, seperti Nadders Mematikan, Monstrous Mimpi buruk dan Typhoomerangs.
Jelajahi 60 pulau-pulau yang unik di seluruh wilayah Viking.
Misi Lengkap dengan semua karakter dari DreamWorks Dragons.
Gratis legendaris Dragons dan membawa kekuasaan mereka untuk Berk.
Pergi head to head dengan Riders saingan di Brawl, atau menguji kekuatan kamu di Gauntlet.
Berpartisipasi dalam Berkian Perayaan atau membantu di sekitar desa untuk hadiah.
Efek visual dan audio menakjubkan dengan animasi 3D.
---
Info : 
Nama Game : Dragons : Rise of Berk

Harga Playstore

:

 –

Status :

 MOD
Platfrom : Android
Genre Game : Strategy
Publisher: Ludia Inc.
Ukuran Game : 73 MB ( RAR )
Mode : Solo ( ONLINE  )
Mod pada game ini :

Runes yang sangat banyak ( Kamu dapat membeli Ikan dan Kayu sebanyak mungkin )
---
Screenshoot :
---
Download Gratis Dragons : Rise of Berk ANDROID
Playstore Link : Dragons : Rise of Berk

Coba juga : Game Naga Lainnya  
LINK DOWNLOAD :
WHAT'S NEW :
Ayo lihat hasil panen musim gugur di Berk!
Lebih banyak ruang di Berk: Pulau Ketiak Gatal BARU telah ditemukan!
1 Flock BARU telah mendarat di Berk! Bisakah kamu mengumpulkan semuanya !?
Acara musiman kembali: Kumpulkan Daun Lepas dan tukarkan dengan Naga, Kostum, dan Dekorasi Musiman BARU!
Berpartisipasilah dalam acara Gauntlet and Hunt baru – Cepat, mereka tidak akan lama hadir!
Diperlukan : Android 4.1+
---
Video Gameplay
Related posts