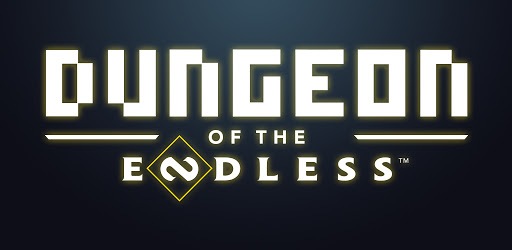 Deskripsi :
Dungeon of the Endless: Apogee Mod : Adalah permainan dengan genre Rogue-Like Dungeon-Defense di mana kamu akan melindungi generator kapal yang jatuh sambil menjelajahi ruang bawah tanah yang akan terus berkembang, sambil menghadapi gelombang monster yang akan terus muncul, game in sendiri akan mencakup permainan lengkap dan lima DLC gratis. Beberapa ratus penjahat terkutuk sedang dikirim ke sistem Auriga di atas kapal penjara "Sukses". Sementara ini disajikan sebagai kesempatan untuk mendapatkan kembali tempat mereka di masyarakat dengan bekerja keras untuk kebaikan bersama, mereka memahami bahwa sebenarnya mereka akan menjadi tenaga kerja budak, dikirim untuk menjajah planet yang belum dijelajahi.
Faktanya, planet Auriga pernah menjadi tempat pemukiman utama nenek moyang penjelajah galaksi yang dikenal sebagai Tak Berujung. Selain itu, planet ini masih mengorbit oleh sistem pertahanan yang berfungsi (dan terselubung dengan baik), yang dengan penuh semangat hidup kembali setelah kedatangan Success. Dalam beberapa menit, kapal itu hanyalah beberapa bongkahan logam besar yang jatuh ke arah planet.ntungnya, setiap set sel penahan juga berfungsi sebagai pelarian, sehingga kapal membiarkan dirinya hancur dan para tahanan yang selamat jatuh memar tetapi (untuk sementara) hidup dan (untuk sementara) aman ke planet di bawah. Aman, sampai mereka menyadari bahwa mereka telah menabrak semacam fasilitas tanpa ujung, sampai ke sub-ruang bawah tanah yang begitu dalam dan kuno sehingga mungkin juga bisa disebut penjara bawah tanah …
---
INFOINFO MOD
Nama Game :  Dungeon of the Endless: Apogee


Harga Playstore :

( Rp.74,000.-)

Status :

 MOD
Platfrom : Android
Genre Game : Strategy, Pixel, Rouge Like, RPG
Publisher:

Playdigious

Ukuran Game : 248MB ( RAR )
Mode : Solo  ( OFFLINE  )
---
---
Download Gratis Dungeon of the Endless: Apogee ANDROID :
Playstore Link :
Coba juga : Epic Raft ( Mod ) Android
LINK DOWNLOAD  :
Download Dungeon of the Endless: Apogee MOD APK+DATA/su_button]
Whats New
Minimal OS
Support Gamepad?
Android  6.0+
Tida Support