Download Fate/EXTELLA: Link ( Mod ) : Setelah sebelumnya aku membagikan info tentang seri pertama dari permainan kolaborasi antar XSEED Games dan Marvelous, sekarang terdapat sekuel dari game tersebut yang juga di rilis pada PS4 , PS Vita dan PC yang sekarang sudah masuk kedalam ranah Mobile dengan dapat dimainkan secara OFFLINE full menggunakan Gamepad.
Game ini mendapatkan rating 3.7/5.0 pada playstore.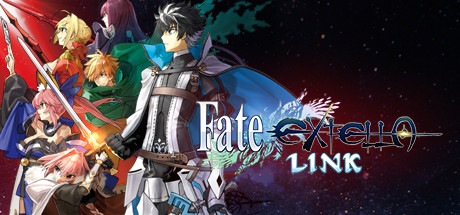 Deskripsi :
Fate/EXTELLA: Link : Merupakan seri lanjuta dari Fate/EXTELLA: The Umbral Star ( Mod ) Android yang dirlis pada Nintendo Switch, PC , PS4 dan Vita yang sekarang telah hadir pada mobile mengikuti seri pertamanya yang menawarkan petualangan terbaru dari Nero dan kawan – kawan. Game yang memiliki gameplay seperti Dynasty Warriors atau Basara ini memiliki grafis anime style yang sangat baik, terlebih lagi sudah dapat dimainkan pada mobile dengan koneksi full offline. Cerita pada game ini akan dimulai setelah berakhir nya event pada seri The Umbral Star, jadi sangat di rekomendisikan untuk memainkan seri pertamanya terlebih dahulu.
Perebutan kekuasaan SE.RA.PH yang terjadi antara Nero, Tnamamo dan Alter berakhir dan perdamainpun akhirnya kembali ke Moon Cell. Lalu, ancaman baru muncul ketika Alteria menghilang secara misterius. Misteri apa yang sebenranya terjadi.?. Pada game ini kalian akan berperan sebagai Charlemagne si Saber Baru. Tentunya kalian masih dapat memainkan karakter dari seri sebelumnya dengan tambahan 10 Karakter baru yang berstatus pahlawan legendaris. Karena ini sebelumnya adalah sebuah permainan konsol, membuat kalian dapat menggunakan gamepad/controller eksternal untuk memainkannya. Sayangnya game sekerin ini tidak dirilis pada playstore indonesia yang membuat kalian tidak dapat mengunduhnya secara langsung, tapi tenang dengan Fate/EXTELLA: Link ( Mod ) kalian langsung dapat memainkan game ini tanpa koneksi internet dan mendapatkan fitur bahasa inggris yang mempermudah permainan.
---
Info : 
Nama Game :  Fate/EXTELLA: Link

Harga Playstore : ( – )
Status : MOD
Platfrom : Android
Genre Game : Adventure , Action , Hack n Slash, RPG
Publisher: Marvelous Inc.
Ukuran Game : 2.2GB ( RAR )
Mode : Solo  ( ONLINE  )
 MOD Pada Game ini : 
Gratis & Full English
Bisa dimainkan secara penuh.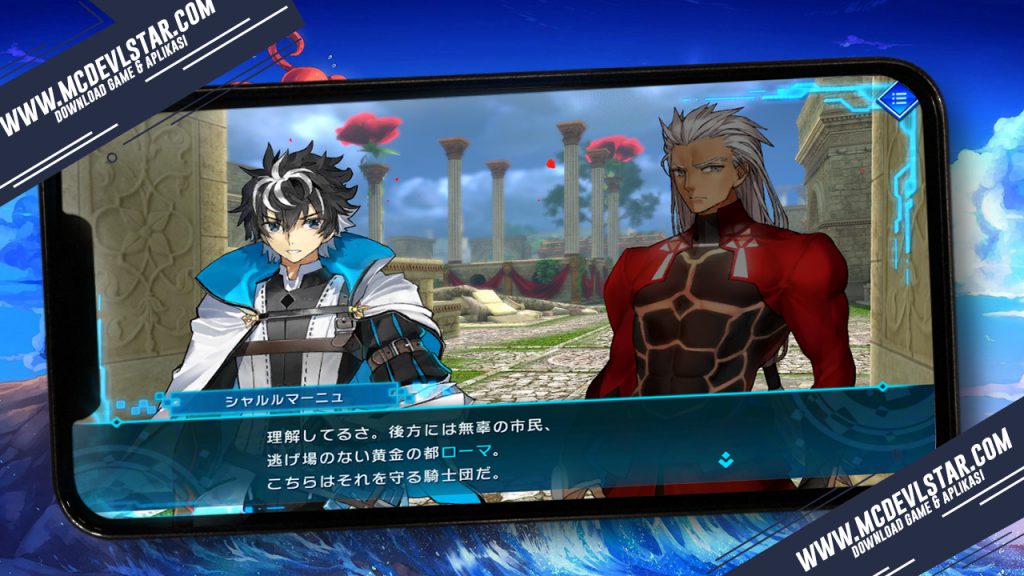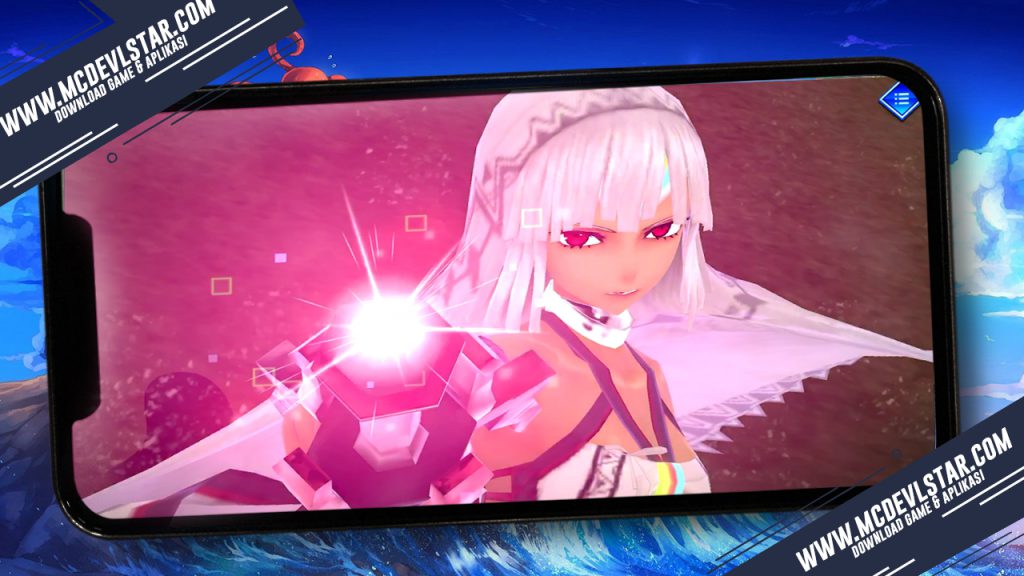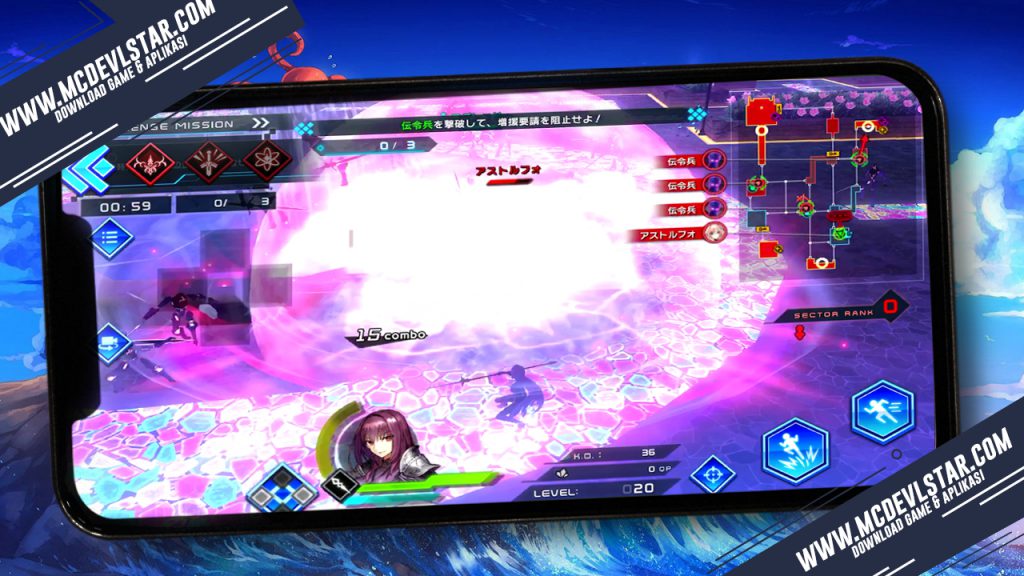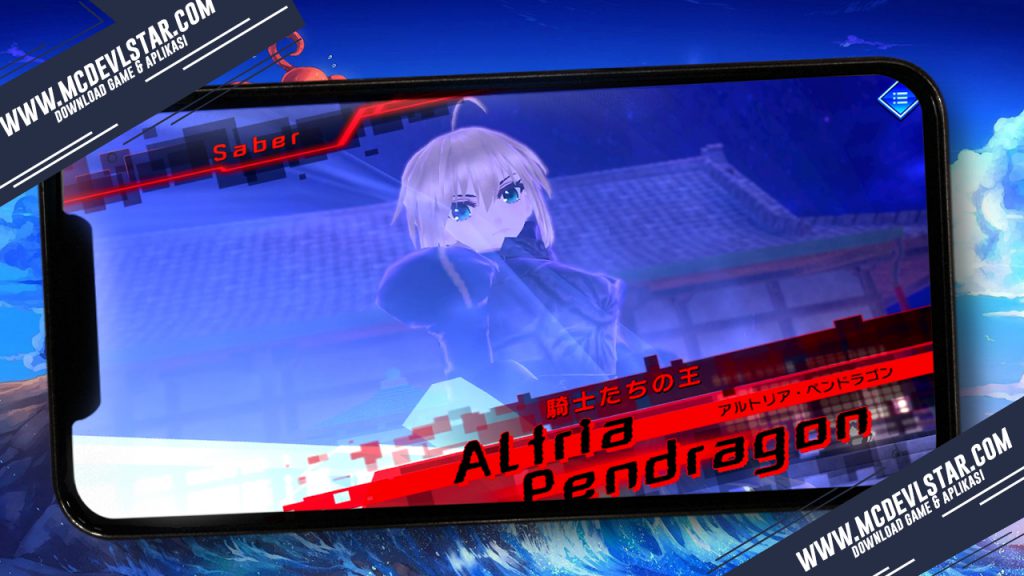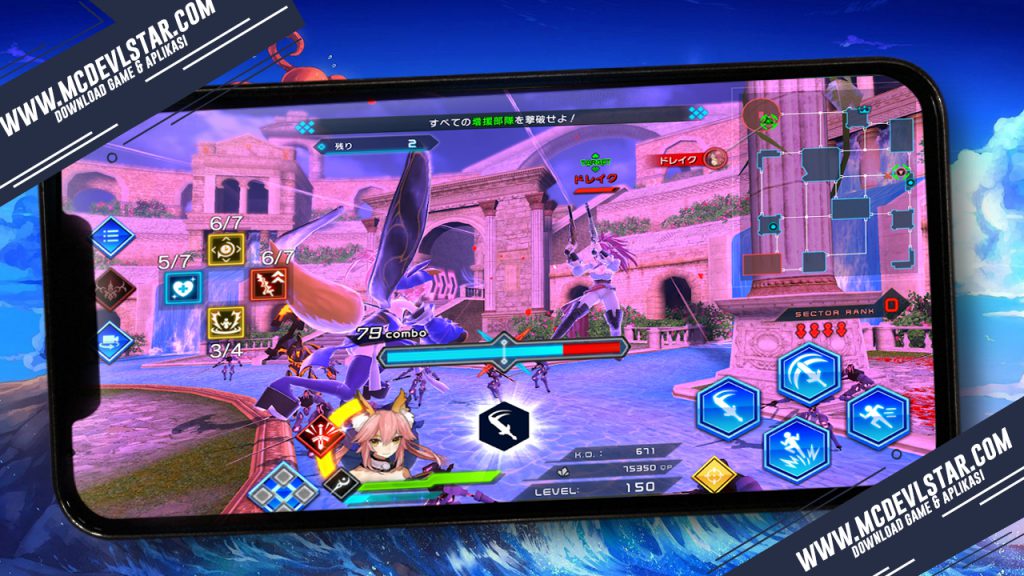 ---
Download Gratis Fate/EXTELLA: Link ANDROID :
Playstore Link : Fate/EXTELLA: Link
Coba juga : Fate/EXTELLA: The Umbral Star ( Mod ) Android
LINK DOWNLOAD  :
Support Gamepad / Controller = ✔
WHAT'S NEW :
Diperlukan : Android 6.0+
Video Gameplay