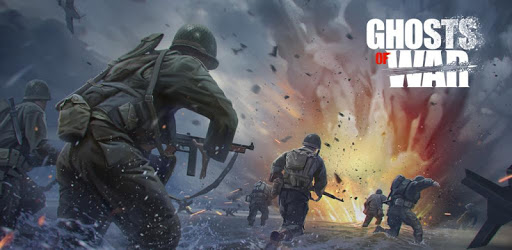 Deskripsi :
Ghosts of War: WW2 ( Mod ) : Merupakan permainan First Person Shooter yang dikembangkan oleh XDEVS LTD yang membawa nuansa atau tema Perang Dunia ke 2. Game ini memiliki grafis yang cukup baik, tersedia 3 peta unik untuk di jelajahi dan juga berbagai karakter berbeda dari berbagai negara seperti USA, Russia, Jepang, Jerman dengan skin yang berbeda juga.
Terdapat lebih dari 20 senjata yang bisa di gunakan seperti , Mosin nagant, Mauser, Thompson, berbagai pisto dan masih banyak lagi, setiap senjata dapat ditingkatkan seperti meningkatkan peluru atau damage yang dihasilkan. Kamu dapat masuk ke berbagai mode pertandingan seperti Deathmatch dimana semua player akan masuk kedalam lokasi dan akan bermusuh satu sama lain dan juga Team Battle Mode dimana kamu akan bersatu untuk menghancurkan tim musuh dalam dunia perang kedua.
---
INFOINFO MOD
Nama Game : Ghosts of War: WW2
Harga Playstore : ( -)
Status : MOD
Platfrom : Android
Genre Game : Action, Shooter, FPS
Publisher: XDEVS LTD
Ukuran Game : 625MB ( RAR )
Mode : Solo ( OFFLINE )
Peluru tidak terbatas.
Tidak perlu megisi ulang peluru.
---
---
Download Gratis Ghosts of War: WW2 ANDROID
Playstore Link :
Coba juga : The Sims Mobile ( Mod ) Android
LINK DOWNLOAD :
Whats NewMinimal OSSupport Gamepad?
peta baru "Paris Suburbs"
tugas perbaikan lokalisasi
Perbaikan UI
sekarang kunci diberikan untuk menang dalam pertempuran
gold diberikan untuk triple kill dan multi-kill
timer peta dinonaktifkan
peta "Badai Pasir" dinonaktifkan
perbaikan kerusakan
Android 5.0+
Tidak Support