Ori and the Blind Forest : Jika sebelumnya kita sudah membahas seri kedua dari sebuah game platfomer dengan atmospher petulangan indah ini, tidak apdol rasanya jika tidak mengikuti cerita awal dari karakter spirit lucu nan menggemaskan satu ini. Ori and the Blind Forest ( Free ) kini dapat kalian mainkan untuk mengikuti jalan awal karakter roh ini sebelum pertemuaannya dengan burung hantu Ku.
Game ini mendapatkan review Very Positive pada Steam.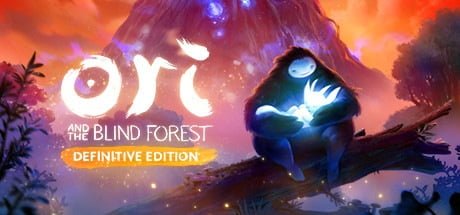 Deskripsi :
Ori and the Blind Forest : Sebuah game yang telah dilirik oleh banyak gamer pada awal trailer karena visual yang di tawarkan seperti sebuah film animasi dengan budget yang tinggi. Setelah perilisan pun game ini semakin banyak di cintai oleh kalangan gamer dengan cerita emosional dan intrument musik yang sangat memperkuat atmosfer dari perjalanan sang karakter imut ini. Bercerita pada hutan yang mempunyai sebuah pohon raksasa yang menghidupi roh bernama Ori. Ori pun di besarkan oleh makhluk misterius yang berbentuk seperti burung bernama Naru. Seiring berjalan nya waktu, ketika ori mulai beranjak remaja, kondisi hutan pun menjadi lebih buruk yang ,e,nuat Naru mengobrankan nyawanya untuk memastikan Ori tetap hidup.
Perjalanan ori pun dimulai, kalian akan mengeplorasi setiap hutan dengan berbagai kondisi yang berbeda dan menemukan makhluk – makhluk yang harus di hadapi. Untung nya ori bertemu denga sebuah cahaya kecil bernama Sein yang akan selalu membinginya dan membantunya menjadi lebih kuat. Seperti gameplay game platform side scrolling kebanyakan, pada game Ori and the Blind Forest ( Free ) kalian dapat menggerakan ori ke kiri,kanan dan melompat atau terjun kebawah. Point plus selain cerita yang sangat menarik dan visual luar biasa dari sebuah game platform adalah combat mekanis yang digunakan yaitu Ori mampu mendapatkan berbagai kekuatan baru untuk melewati berbagai rintangan di depannya. Berbagai item juga dapat kalian temukan untuk meningkatkan sttatus dari Ori atau bertemu berbagai macam NPC unik di setiap lokasinya.
---
Info : 
Nama Game : Ori and the Blind Forest
Steam : ( Rp.136.000)
Platfrom :PC
Genre Game :  Action , Beautiful , Metroidvania
Publisher:  Moon Studios GmbH
Release Date: 11 Mar, 2015
Ukuran Game : 4.5GB (RAR)
Mode : Single Player
Crack By : Hoodlum
Offline
---
Screenshoot :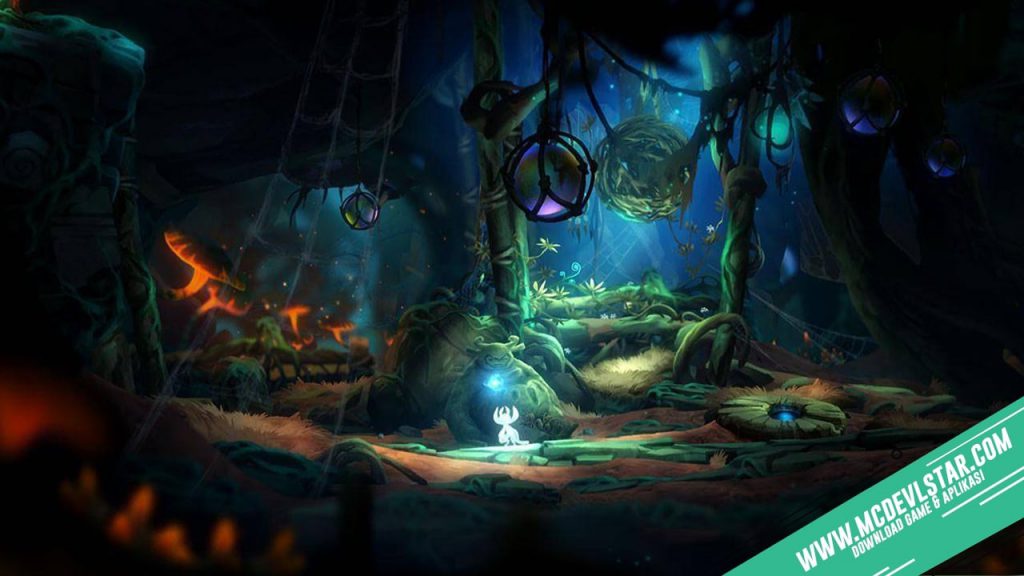 ---
Spesifikasi Yang Dibutuhkan :
Minimum :
OS: Windows 7
Processor: Intel Core 2 Duo E4500 @ 2.2GHz or AMD Athlon 64 X2 5600+ @ 2.8 GHz
Memory: 4 GB RAM
Graphics: GeForce 240 GT or Radeon HD 6570 – 1024 MB (1 gig)
DirectX: Version 9.0c
Storage: 8 GB available space
Recomended
OS: Windows 7
Processor: Intel Core i5 2300 or AMD FX6120
Memory: 4 GB RAM
Graphics: GeForce GTX 550 Ti or Radeon HD 6770
DirectX: Version 11
Storage: 8 GB available space
---
Download Gratis Ori and the Blind Forest  ( PC )
STEAM Link : Ori and the Blind Forest
Coba juga : Ori and the Will of the Wisps ( Free ) PC 
LINK DOWNLOAD :
CARA PEMASANGAN :
Ekstrak file download menggunakan Winrar.
Buka / Mount Ori And The Blind Forest Definitive Edition McDevilStar.iso
Jalankan Setup.exe , Selanjtunya pilih dimana meletakkan Folder nya.
Pindahkan Semua File ( Berada di folder CODEX ), Ke tempat instalasi folder tadi.
Play & Enjoy.
Tutorial Lengkap Cara Download di WWW.MCDEVILSTAR.COM
---
Video Gameplay