Phantasy Star Portable ( +Save Data ) :  Adalah permainan RPG yang di kembangkan Sonic Team dab Alfa System lalu diterbitkan oleh Sega hanya untuk Playstation Portable ( PSP ) yang sekarang sudah dapat dimainkan secara penuh pada handphone android menggunakan emulator PPSSPP.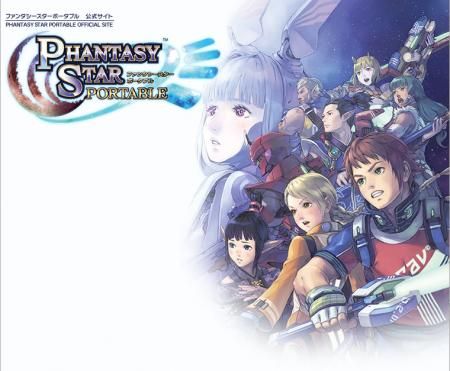 Deskripsi :
Phantasy Star Portable : Memiliki plot cerita yang di mulai beberapa bulan setelah event dari game Phantasy Star Universe dan Ambition of the Illuminus, dimana aliansi manusia, newmans , beasts dan Cast sistemt bintang gurhal mengusir aline penjajah yang dikenal dengan nama SEED. Akan tetapi perdamaian tersebut hanya berlangsung pendek, Vivienne yaitu sebuah Android Cast yang baru saja di buat dan karakter kalian menemukan bahwa beberapa SEED masih tetap ada dan menyembabkan masalah yang berkelanjutan. Vivienne dan rekannya bekerja untuk menyelamatkan sistem Gurhal dan dalam proses tersebut mereka juga akan lebih banyak belajar tentang kemanusiaan.
Di dalam game Phantasy Star Portable ( +Save Data ) kalian dapat membuat karakter utama dari berbagai ras dan gender untuk berpetualang di galaksi yang luas. kalian dapat menggunakan berbagai macam perlengkapan senjata seperti pedang, buku magik , pistol dan senjata lainnya yang dapat di ganti di sela misi. Kalian juga dapat mengumpulkan berbagai perlengkapan yang akan membuat karakter terlihat lebih keren. Dengan menggunakan save data ini kalian dapat langsung menggunakan karakter level 100 dengan berbagai senjata yang beraneka ragam.
---
Info : 
Nama Game : Phantasy Star Portable
Status : Normal
Platfrom : PPSSPP, Android ,  PC
Emulator : PPSSPP
Genre Game :  Action , RPG
Publisher: Sega
Release Date: 2009
Ukuran Game : 781 MB (ISO)
Mode : Single-player
Offline
---
Screenshoot :





---
Download Gratis Phantasy Star Portable Android
Beli di amazon : Phantasy Star Portable
Coba juga : Metal Slug Anthology ( PPSSPP )
LINK DOWNLOAD :
Tested : Xiaomi MI 8
NB : Game / Rom ini dapat kamu simpan pada Memory Card / Memory Eksternal.
Tutorial Lengkap Cara Download di WWW.MCDEVILSTAR.COM
---
Tutorial lengkap tentang PSP di ANDROID bisa tonton video di bawah ini :
---
Video Gameplay