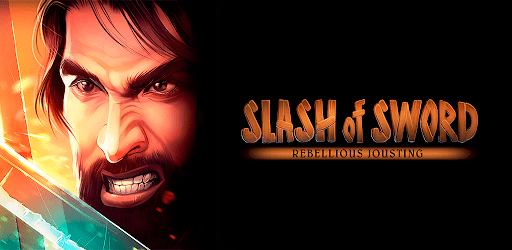 Deskripsi :
Slash of Sword 2 l Mod : Adalah permainan simulasi rpg dari seri lanjutan dengan berbagai fitur yang bisa kamu dapatkan segera. Dalam game ini kamu dituduh melakukan kejahatan yang tidak kamu lakukan dan dikirim untuk bertarung di arena sebagai hukuman. Pertarungan berdarah dan taktis untuk bertahan hidup dari berbagai kompleksitas dengan banyak saingan menanti. Cobalah untuk mempelajari keterampilan untuk menjadi lebih mahir, serta menjelajahi lokasi dan berinteraksi dengan karakter untuk mencapai keadilan!
Maukah kamu mencoba membuat keputusan tentang apakah akan membantu orang yang terluka yang baru-baru ini menjadi bandit dan merampok pelancong biasa? Apakah akan memberi tahu pemiliknya tentang harta yang kamu temukan? Atau mungkin membiarkan gadis itu pergi dengan perampok yang menculiknya, atau berurusan dengannya dan mengembalikan gadis itu kepada ayahnya? Kamu putuskan…
Berbagai macam fitur dari game Slash of Sword 2 Mod Android yang bisa kamu dapatkan seperti ;
Fitur:
Benamkan diri kamu dalam cerita dengan banyak pilihan tentang bagaimana acara akan berubah.
Buat keputusan yang akan memengaruhi alur cerita dan sikap karakter terhadap kamu di kemudian hari.
Biasakan diri kamu dengan sistem pertarungan taktis, di mana kamu harus memilih saat untuk menyerang, serta untuk memblokir atau menghindar tepat waktu.
Daftar untuk ambil bagian dalam pertarungan tinju di kedai minuman.
Jelajahi lokasi dengan mengunjungi berbagai kota, pemukiman, hutan, dan gua.
Selidiki jalinan peristiwa dengan saudaramu Richard. Berubah dari pengembara biasa menjadi pejuang legendaris dan cari tahu siapa yang menjebak kamu dan mengapa. Temui karakter yang menarik dengan cerita mereka sendiri dan bantu mereka, atau lawan lawan yang unik dan menangkan bonus khusus untuk mengalahkan mereka.