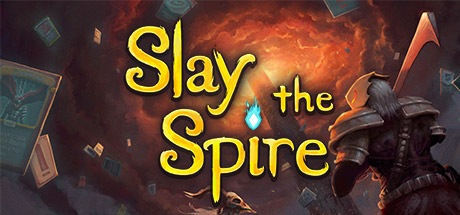 Deskripsi :
Slay the Spire Mod : Adalah permainan terbaik konsol dan Windows yang hadir kembali pada mobile. Game Roguelike kartu yang di kembangkan oleh American Studio MegaCrit dan di terbitkan oleh Humble Bundle ini merupakan pemainan yang dirilis pada tahun 2019 untuk Windows, PS4, Nintendo Switch dan ios pada tahun 2020 dan sekarang pada awal 2021 kembali dirilis untuk os Android. Slay the Spire mengambil kombinasi dari genre roguelike berbekal dek ( kartu ) dengan berbagai kekuatan aktif dan pasif. Pada awal permainan kamu dapat memilih dari 4 jagoan dengan berbagai kekuatan, akan tetapi baru 1 yang terbuka dan kamu harus membuka ketiga sisanya dengan memainkan terus menerus hingga mencapai pencapaian yang di butuhkan.
Seperti permainan Roguelike lainnya, kamu akan terus mengulang dari awal ketika kalah di level apapun. Untuk memenangkan game ini kamu harus melewati 3 act dengan 3 big boss di dalamnya, setiap act akan berisi berbagai level seperti random event, toko, musuh dan musuh epic. Setiap kali mengalahkan musuh, kamu akan mendapatkan hadiah seperti Potion, Relic, dan kartu yang harus kamu pilih antara 3 kartu yang diberikan untuk meningkatkan strategy dalam bermain. Untuk android sendiri game ini di hargai Rp.130,000.- tapi tenang seperti biasa kamu dapat mendownload Slay the Spire Mod Android
---
INFOINFO MOD
Nama Game :  Slay the Spire

Harga Playstore : ( Rp. 130,000.-)
Status : MOD
Platfrom : Android
Genre Game : Roguelike, Card, Strategy, Turn Based, RPG
Publisher: Humble Bundle
Ukuran Game : 308MB ( RAR )
Mode : Solo  ( OFFLINE  )
---
---
Download Gratis Slay the Spire ANDROID :
Playstore Link :
Coba juga : Dead Cells ( Mod ) Android
LINK DOWNLOAD  :
Whats NewMinimal OSSupport Gamepad?
– Tetap bertahan pada sinkronisasi data cloud.
– Memperbaiki crash selama crash selama sinkronisasi data cloud.
– Memperbaiki bug entri teks.
– Memperbaiki gelembung ucapan tertentu yang menutupi layar.
– Memperbaiki masalah dengan papan peringkat.
– Memperbaiki opsi teks yang lebih besar.
– Fixed Rupture + tidak memberikan buff kekuatan yang tepat.
– Biaya tetap dari Phantasmal Killer.
– Memperbaiki bug dengan Cursed Key.
Android 5.1+
Support Gamepad