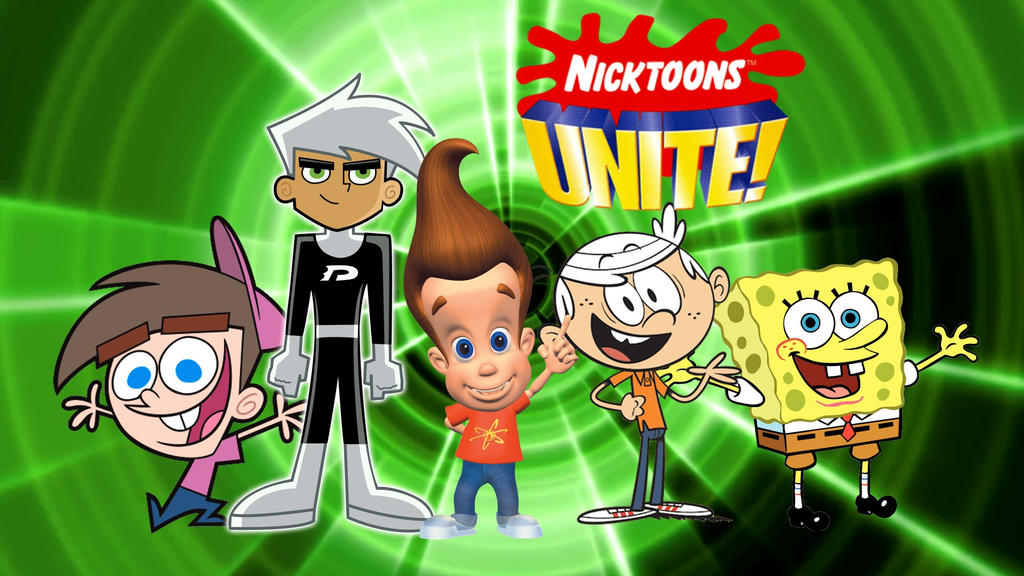 Deskripsi :
SpongeBob SquarePants and Friends: Unite! : Juga dikenal dengan nama Nicktoons Unite! merupakan permainan dirilis pada tahun 2006 yang menggabungkan berbagai maca karakter dari kartun kesayangan seperto Spongebob, Jimmy, Timmy dan Danny. Kamu pertama kali diperkenalkan dengan SpongeBob SquarePants, yang menyadari bahwa Plankton telah mengambil alih Bikini Bottom. Kemudian Goddard keluar dari portal, dan menampilkan pesan ke SpongeBob dari Jimmy Neutron. Mengikuti Goddard melalui portal, dia bertemu Jimmy, Danny Phantom, dan Timmy Turner. Jimmy melapisi SpongeBob dengan kelembapan yang dapat meregenerasi sendiri agar tetap sehat.
Jimmy kemudian menjelaskan bahwa penemuan terbarunya, Mesin Portal Semesta (alat untuk membuka portal ke dimensi lain) telah disalin oleh Prof Calamitous, yang kemudian menggunakannya untuk membentuk Sindikat dengan Plankton, Vlad Plasmius, dan Denzel Crocker; mereka sudah mulai mencuri energi dari masing-masing dunia mereka untuk rencana induk mereka. Karena sarang Bencana tidak dapat ditemukan, mereka memulai dengan dunia lain terlebih dahulu dengan menghentikan Sindikat agar tidak menyedot lebih banyak energi. Versi DS adalah platformer 3D lengkap di mana kamu mengontrol salah satu dari empat karakter sekaligus, yang dapat dipilih kapan saja melalui layar sentuh, sedangkan versi GBA adalah platformer 2D di mana kamu harus bergantian di antara dua karakter. diberikan di awal level untuk maju. Ini menggunakan sprite 3D pra-render berdasarkan model versi DS. Sekarang game ini sudah dapat dimainkan secara full pada handphone android menggunakan emulator Drastic.
---
INFO
Nama Game :  SpongeBob SquarePants and Friends: Unite!
Status : Normal
Platfrom : Nintendo 3DS , Android ,  PC
Emulator : Drastic Emulator
Genre Game :  Action-adventure
Publisher: THQ
Release Date: 2006
Ukuran Game : 8MB ( RAR )
Mode : Single-player
Offline
---
---
Download Gratis SpongeBob SquarePants and Friends: Unite! DS.
Beli gamenya di Amazon : SpongeBob SquarePants and Friends: Unite!
Coba juga : SpongeBob's Atlantis SquarePantis NDS 
LINK DOWNLOAD :
LINK DOWNLOAD TUTORIAL PEMASANGAN INFO TEST
CARA PASANG GAME NDS di ANDROID
CARA PASANG GAME NDS di PC ( SOON )
Handphone ( Xiaomi MI 8 ) + Drastic.