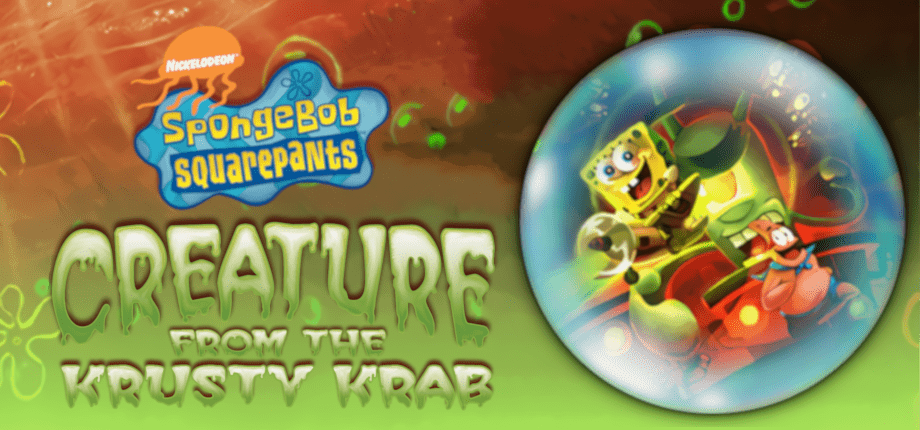 Deskripsi :
SpongeBob SquarePants: Creature from the Krusty Krab : Adalah game video platform yang dirilis untuk Microsoft Windows, Nintendo GameCube, PlayStation 2 (PS2), Game Boy Advance (GBA), Nintendo DS, dan Wii oleh THQ. Permainan berlangsung di dalam mimpi SpongeBob SquarePants, Patrick Star dan Sheldon J. Plankton, di mana setiap individu bertahan dari petualangan paling aneh.
Dalam mimpi SpongeBob, tempat tidurnya berubah menjadi hot rod dan dia mengendarainya di sekitar trek melintasi Bikini Bottom, yang sekarang menyerupai surga mobil-mobil yang terinspirasi oleh karya Ed Roth. Setelah meningkatkan mobilnya dan memenangkan beberapa balapan melawan versi impian Patrick, Plankton, dan Gary, dia secara tidak sengaja masuk ke dalam lubang yang tidak diketahui. SpongeBob jatuh melalui lubang sampai dia mencapai dasar, di mana dia dimakan oleh Cacing Banteng Alaska. Dia bertemu dengan Pak Tua Jenkins, yang sedang membangun pesawat bersayap ganda untuk melarikan diri dari perut cacing. Sekarang game legendaris ini sudah dapat dimainkan pada handphone android.
---
INFO
Nama Game :  SpongeBob SquarePants: Creature from the Krusty Krab
Status : Normal
Platfrom : Nintendo 3DS , Android ,  PC
Emulator : Drastic Emulator
Genre Game :  Action-adventure, Platformer, Racing ,
Publisher: THQ
Release Date: 2007
Ukuran Game : 16MB ( RAR )
Mode : Single-player
Offline
---
---
Download Gratis SpongeBob SquarePants: Creature from the Krusty Krab DS.
Coba juga : SpongeBob's Atlantis SquarePantis NDS 
LINK DOWNLOAD :
LINK DOWNLOAD TUTORIAL PEMASANGAN INFO TEST
CARA PASANG GAME NDS di ANDROID
CARA PASANG GAME NDS di PC ( SOON )
Handphone ( Xiaomi MI 8 ) + Drastic.