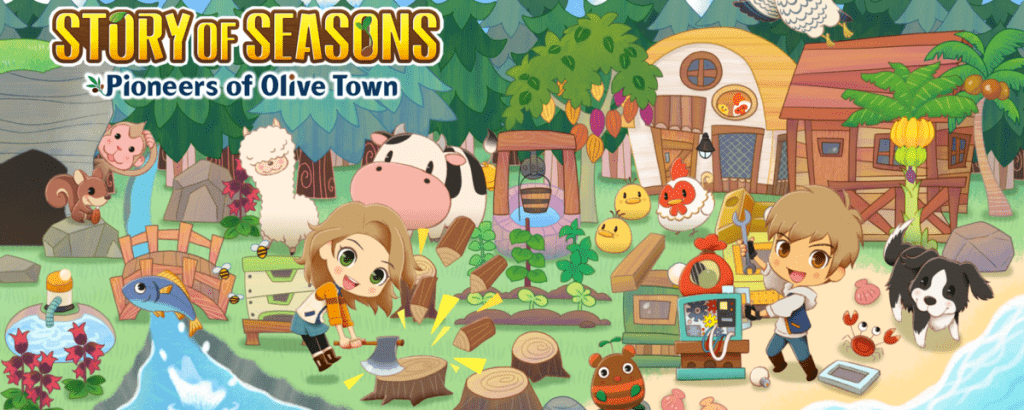 Deskripsi :
STORY OF SEASONS: Pioneers of Olive Town PC : Selamat datang di Olive Town, komunitas damai yang didirikan oleh kakek perintis kamu dan teman-temannya. Sekarang setelah kamu mengambil alih pertaniannya, tugas kamu adalah meneruskan warisannya. Tanam tanaman, beternak hewan, bangun hubungan, dan kenali penghuni rumah baru kamu!
Menjinakkan hutan belantara dan membangun peternakan kamu dari bawah ke atas! Kumpulkan dan proses bahan untuk memenuhi permintaan dan meningkatkan infrastruktur Kota Zaitun, meningkatkan alat, atau memesan pakaian dan aksesori baru.
Peternakan Kemungkinan Tanpa Akhir
Bersihkan lahan, perbaiki fasilitas lama, dan tempatkan yang baru di mana pun kamu mau. Tingkatkan keterampilan bertani kamu dan buat berbagai dekorasi dan fasilitas, dari pagar dan pengumpan otomatis untuk ternak hingga alat penyiram untuk tanaman!
Petualangan Baru Di Luar Jalur
Menemukan Sprite Bumi saat menjelajahi lahan pertanian kamu dapat membawa kamu ke tanah misterius dan fantastis seperti taman di mana musim tidak pernah berubah, pulau di langit, atau bahkan bagian dalam gunung berapi!
Selalu Ada Sesuatu yang Terjadi di Olive Town!
Berpartisipasilah dalam festival lokal dan saksikan kota menjadi hidup! Kenali tetangga kamu lebih baik dengan lebih dari 200 acara unik, dan kamu bahkan dapat menemukan cinta dengan seseorang yang spesial!