Tempest : Pirate Action RPG Premium: Kamu akan mencoba untuk menjadi bajak laut yang berani, berkeliaran di laut dengan kapal perang bersenjata, berdagang, dan kumpulkan kru dari cutthroats terbaik, mengalahkan bajak laut lain dan monster legendaris seperti Kraken, Leviathan, dan lainnya yang masih belum diketahui sains dalam perang. Tempest : Pirate Action RPG Premium ( Mod ) Menyuguhkan nuansa perang antar bajak laut di dunia lautan , sekarang kamu dapat memainkan secara penuh salah satu game bajak laut terbaik ini.
Game ini mendapatkan rating 4.2/5.0 di playstore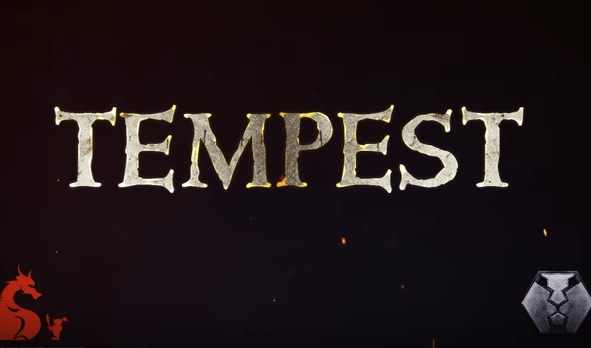 Deskripsi :
      Tempest : Pirate Action RPG Premium : Kamu akan membutuhkan senjata besar: meriam, mortir, pelempar api, dan banyak berbagai macam tali lainnya. Tetapi KAMU hanya akan mendapatkan artefak laut yang paling menghancurkan untuk menyelesaikan pencarian multilevel yang sulit dan menarik.
Masuki dunia open world pada game Tempest : Pirate Action RPG Premium ( Mod ) dengan penuh misteri, hadapi juga monster – monster mengerikan di laut seperti kraken dan hiu ganas.
Fitur :
OPEN WORLD
Perjalanan tanpa akhir melintasi laut tanpa batas, penuh petualangan dan misteri.
FASCINATING STORY
Lebih dari seratus pencarian di puluhan pulau di tiga wilayah.
MAIN DENGAN TEMAN
Bagikan dunia besar Tempest dengan dua teman: berperang satu sama lain, atau menjadi teman.
KEAJAIBAN NAUTICAL
Beli kapal, upgrade kapal, dan hiasi kapal.
PIRACY DENGAN BIT OF TRADE
Untuk membeli lebih murah dan menjual lebih mahal bukan jalan bajak laut. Rob galleon, menenggelamkan kapal perang, dan menghancurkan benteng!
SEA MONSTERS
Kraken telah membawa teman-teman lautnya!
BUKAN HANYA CANNONS
Gunakan kristal mistik untuk membelokkan cannonballs musuh, membawa meteor ke musuh, atau memanggil gurita raksasa.
DAPATKAN CREW OF CUTTHROATS
Tingkatkan bajak laut KAMU dari tangan hijau ke serigala laut asin.
---
INFOINFO MOD
Nama Game : Tempest : Pirate Action RPG Premium
Harga Playstore :  ( Rp. 130.000 )
Status : MOD
Platfrom : ANDROID
Genre Game : Shooter , Adventure , Action , Pirate
Publisher:  HeroCraft Ltd.
Ukuran Game : 572 MB ( RAR )
Mode : Solo ( ONLINE )
Full Versi Unlcoked.
Gratis.
Uang tidak terbatas.
---
---
Download Gratis Tempest : Pirate Action RPG Premium ANDROID
Playstore Link :
Coba juga : Carribean Hunt 
LINK DOWNLOAD :
Whats NewMinimal OSSupport Gamepad?
– Mode Arena Baru:
Lawan gerombolan musuh dan dapatkan banyak uang dalam mode orang ketiga ini
– Malaikat maut
Dapatkan kapal baru dengan tim undead di Eastern Waters
– Sosok busur baru
Hiasi kapal Anda dengan sosok beruang, serigala, singa, atau harimau.
– Perbaikan bug dan peningkatan.
Android 5.0+
Tidak Support