The Amazing Spider-Man 2 : Merupakan Game yang dibesut oleh Gameloft ini menghadirkan karakter Spiderman yang persis dengan komik dan filmnya. Bahkan, dalam gerakan dan segala tindakan yang dilakukan Spiderman dalam games ini terasa lebih baik dibandingkan film. Gaya khas lingkungan 3D pun memberikan sentuhan yang cukup memikat sehingga permainan yang satu ini menjadi cukup seru.
Game ini mendapatkan rating 4.3/5 di playstore.

Deskripsi :
      The Amazing Spider-Man 2 : Merupakan game open world adventure action yang di adaptasi dari film The Amazing Spiderman dan Comic nya dengan menampilkan musuh yang banyak dan villian dari Komik nya.
New York di bawah ancaman kejahatan yang merajalela di kota dan hanya Spider-Man yang bisa menghentikannya! Ada Venom, Green Goblin, Electro dan penjahat keji lain yang menghalangi aksi Spider-Man. Mampukah Spider-Man memulihkan pemerintahan dan keamanan di Manhattan?!
FITUR :
• Melemparkan jaring, memanjat tembok dan menembakkan jaring sebagai Spider-Man yang cepat dan cerdas!
• Cerita orisinal dikembangkan dari film Marvel yang paling dinanti!
• Melebihi film Sony dan mendekati komiknya dengan karakter baru seperti Black Cat dan Screwball.
• Dapatkan kostum lain Spider-Man seperti Spider-Man Symbiote, Spider-Man Besi dan Spider-Man Komik Pamungkas!
• Hadapi penjahat terkenal seperti Venom, Green Goblin, Electro, dan Kraven sang Pemburu!
• Peran suara dan adegan sinematik 3D berkualitas tinggi membawa pengalaman film menjadi nyata! • Pertempuran yang berfokus pada kombo yang intens! Kalahkan musuh terbesar Spider-Man – dari preman jalanan hingga penjahat super seperti Electro dan Venom – dengan gaya bertarung akrobatik dahsyat!
• Berayun bebas di dunia terbuka dengan kualitas tinggi dan animasi fluid Marvel!
• Bawa pertarungan ke angkasa dengan balutan aksi pertarungan di udara!
• Lepaskan kombo yang menghancurkan melalui ikon kontrol yang telah disempurnakan untuk pengalaman game aksi intens! • Petualangan dalam dunia terbuka Manhattan 3D yang lebih luas dengan 6 distrik mendetail untuk dijelajahi, dari Times Square yang sibuk hingga ke Central Park yang mengagumkan!
• Grafis 3D seperti konsol yang menawarkan pengalaman lebih besar, lebih baik, dan lebih menarik.
• Jadilah pahlawan dalam cerita lebih dalam yang membawamu ke petualangan seru, menampilkan 6 penjahat legendaris dan latar misi sampingan yang diperluas!
• Ajang sosial heroik yang menakjubkan, termasuk melawan gelombang bos dan musuh dalam Arena Mysterio!
Mod kali ini kalian mendapatkan gold /  money yang tidak terbatas untuk membeli item dan lain lain di Toko.
---
Info : 
Nama Game : The Amazing Spider-Man 2

Playstore : ( Rp. 99.000 )
Versi :1.2.8d & 1.2.6d
Status : MOD
Platfrom : Android
Developer : Gameloft
Publisher: Gameloft
Release Date: 2014
Ukuran Game : 524MB ( ZIP )
Mode : Solo  ( OFFLINE )
MOD Pada Game ini : 
Coin tidak terbatas untuk MEGA MOD .
---
Screenshoot :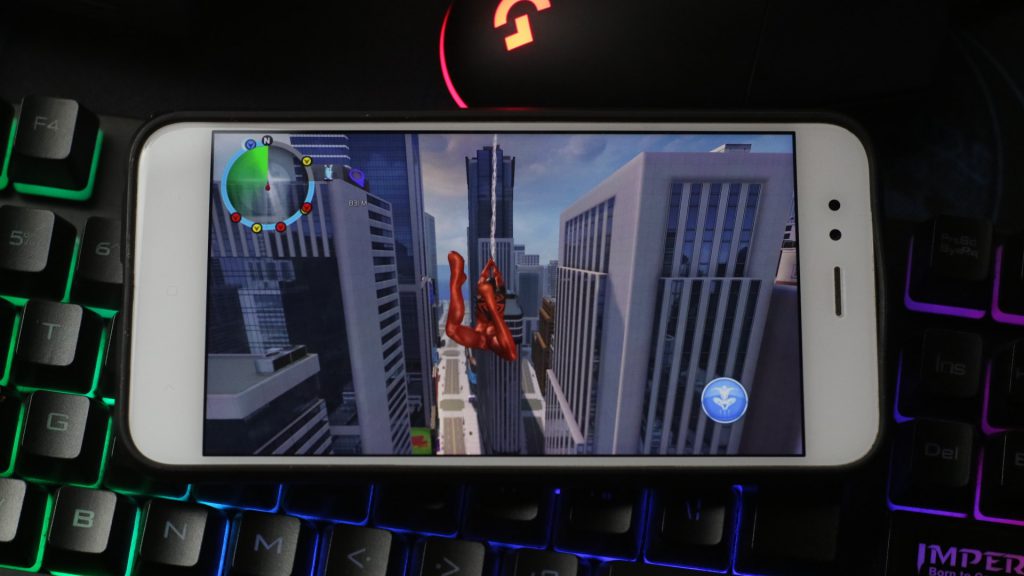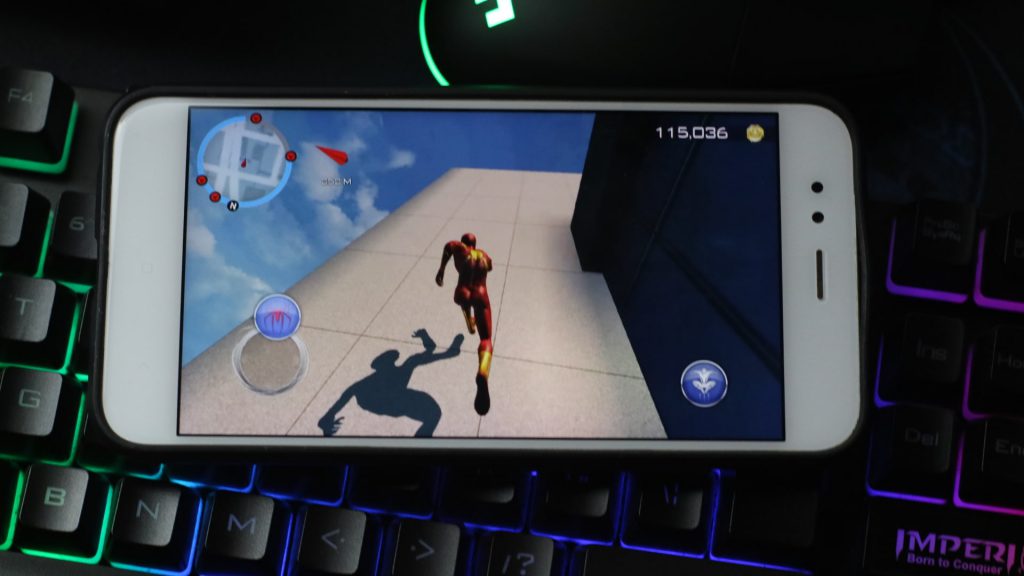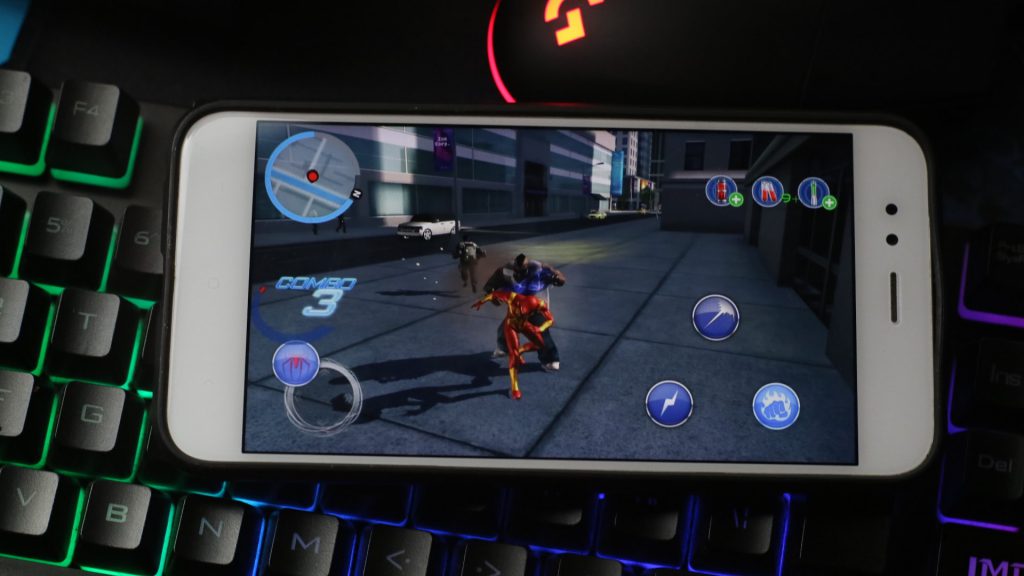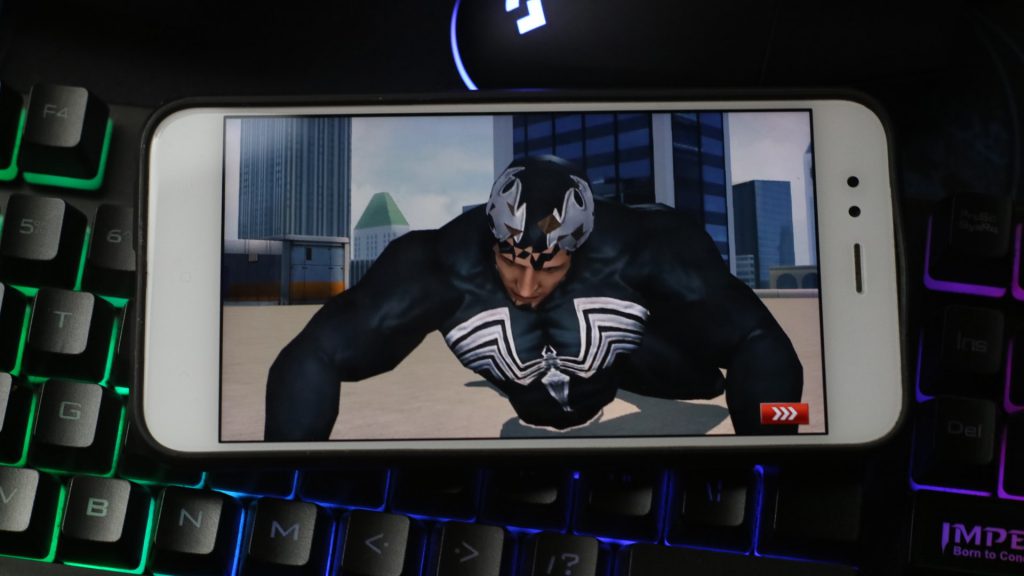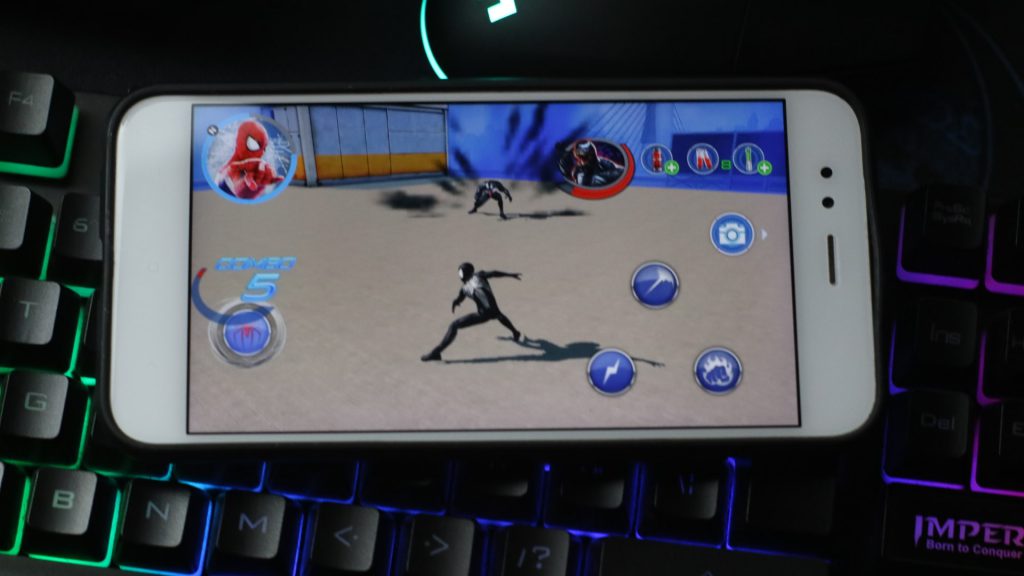 ---
Download Gratis The Amazing Spider-Man 2  ANDROID :
Link Playstore : The Amazing Spider-Man 2
Coba juga : Game Spiderman Lainnya  
LINK DOWNLOAD :
WHAT'S NEW : –
---
Video Gameplay
---