The Coma: Cutting Class : Adalah game petualangan survival-horor Korea yang dibuat di dunia bayangan yang menakutkan.
Game ini mendapatakan rating 4.5/5.0 di playstore .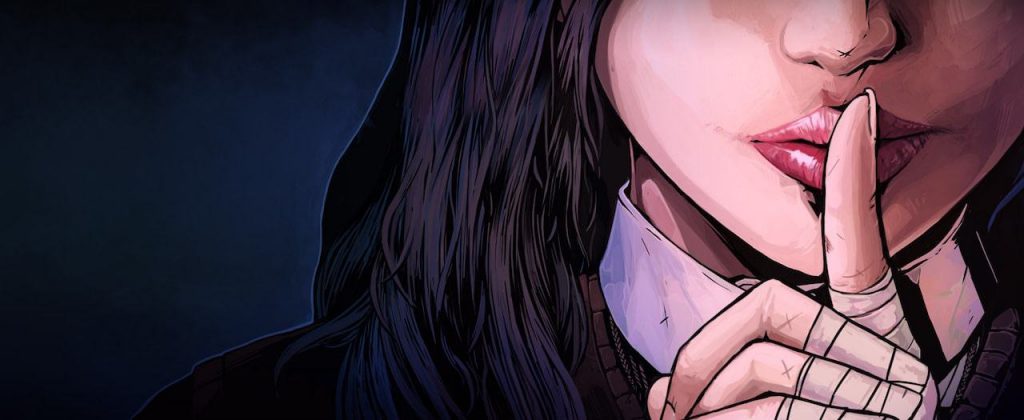 Deskripsi :
      The Coma: Cutting Class : Setelah menghabiskan sepanjang malam belajar untuk hari terakhir ujian akhir Sehwa High, Youngho memiliki mimpi yang menakutkan. Dia tiba di sekolah keesokan paginya dan mengetahui seseorang mencoba bunuh diri di sekolah malam sebelumnya. Meskipun demikian, kelas berlanjut!
Youngho tertidur selama final untuk menemukan dirinya terjebak di sekolah pada malam hari. Satu-satunya masalah adalah … dia tidak sendirian.kamu bisa berlari. bisa bersembunyi. Bisakah bertahan hidup sambil menyatukan misteri mengerikan dari Sehwa High?
Credit Deskripsi :
Fitur :
▣ Grafik yang Dipoles ▣
Tema Ko yang menampilkan grafik dan animasi yang diperbarui yang akan membuat rileks!
▣ Kontrol Mudah ▣
Kontrol dioptimalkan untuk pengalaman seluler yang sepenuhnya baru.
▣ Survival Tidak Mudah Easy
Ransel terpercaya memiliki ruang terbatas untuk barang-barang . Pastikan memiliki esensi!
▣ Tahan Napas ▣
Crouch dalam diam dalam gelap, tahan napas, dan berharap yang terbaik. Ini datang dengan harga meskipun stamina akan habis!
▣ Menghindar ▣
Youngho cukup gesit untuk menghindari senjata mematikan si pembunuh. Namun, ini merupakan pilihan terakhir!
▶ Fitur : The Coma: Cutting Class  ◀
⊙ Gambar tangan bergambar 2D.
⊙ Dengarkan dengan cermat langkah kaki yang mengungkapkan pendekatan si pembunuh.
⊙ Lari dan sembunyikan dari pembunuh kejiwaan yang paling kejam di dunia.
⊙ Hindari tentakel beracun dan bayangan cakar saat  menjelajah.
⊙ Temukan catatan dan petunjuk yang menerangi misteri Sehwa High.
⊙ Bekerja sama dengan yang lain yang terjebak di sini. Tetapi bisakah mereka dipercaya?
⊙ Berjongkok di bayang-bayang saat-saat intens ketika Pembunuh mencarimu.
⊙ Mengungkap misteri mengejutkan sekolah melalui peta, catatan, dan eksplorasi.
▣ Tidak Ada Wi-Fi, Tidak Masalah
Mainkan "The Coma: Cutting Class" kapan saja dengan dan tanpa koneksi internet.
---
INFOINFO MOD
Nama Game : The Coma: Cutting Class
Harga Playstore : ( Rp.60.000 )
Status : MOD
Platfrom : ANDROID
Genre Game : Adventure , Horror
Publisher:  DODAM GAMES
Ukuran Game : 215 MB ( RAR )
Mode : Solo ( OFFLINE )
---
---
Download Gratis The Coma: Cutting Class  ANDROID  :
Playstore Link :
Coba juga : Game Horror Lainnya 
LINK DOWNLOAD :
Whats NewMinimal OSSupport Gamepad?