The Elder Scrolls : Blades : Tidak asing lagi dengan game pc dengan judul Skyrim…? , Bethesdaa hadir kembali dengan game terbaru khusus mobile teruntuk kamu yang menginginkan permainan berbasis RPG yang solid seperti Skyrim. Dapatkan sekarang juga game keren The Elder Scrolls : Blades ( Mod ) pada perangkat handphone android kamu.
Game ini mendapatkan Rating 4.1 / 5.0 di Playstore.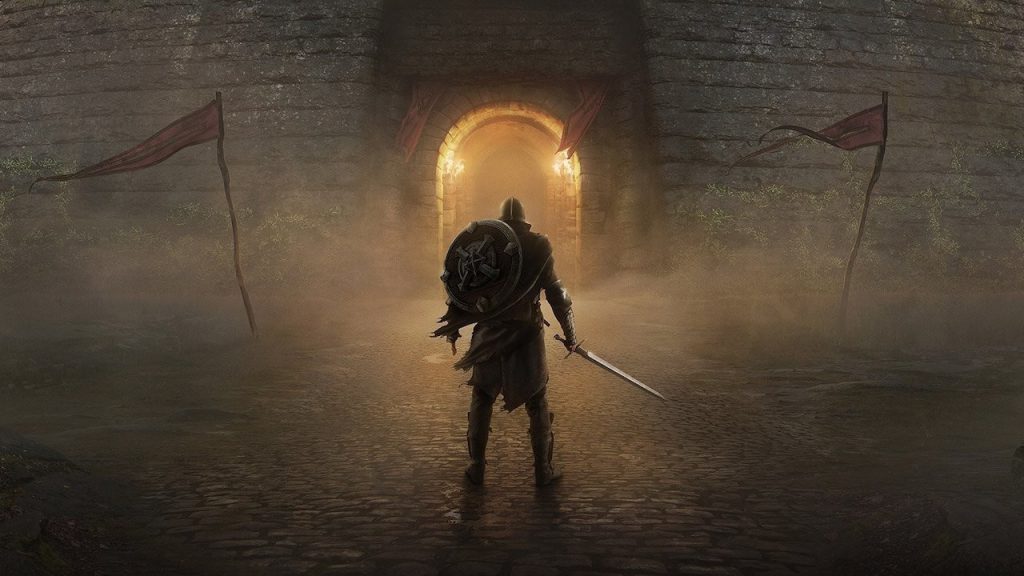 Deskripsi :
      The Elder Scrolls : Blades : Bethesda telah membuat game yang mengambil beberapa elemen kunci dari waralaba  Skyrim dan mengolahnya menjadi permainan pada genggaman ponsel dengan development yang cukup solid. Elemen – lemen mobile tidak lupa di berikan kepada para gamer mobile.
The Elder Scrolls : Blades ( Mod ) dimulai dengan dengan cepat melemparkan pemain ke dunia dengan penuh aksi dan memperkenalkan mereka ke sebuah desa yang terbakar dan hampir hancur. Misi kamu adalahuntuk menemukan penduduk desa yang hilang, mendapatkan kepercayaan orang – orang, membangun kembali toko-toko atau rumah-rumah dan menghidupkan kembali permukiman.
---
INFOINFO MOD
Nama Game : The Elder Scrolls : Blades
Harga Playstore : (-)
Status : MOD
Platfrom : Android
Genre Game : Action , Fighting , RPG
Publisher: Bethesda Softworks LLC
Ukuran Game : 83 MB ( RAR )
Mode : Solo ( ONLINE untuk DOWNLOAD DATA  in-game )
God Mode.
Satu Serangan Mematikan.
Gratis Revives.
Musuh Tidak Menyerang.
---
---
Download Gratis The Elder Scrolls : Blades ANDROID
Playstore Link :
Coba juga : Nonstop Knight ( Android ) 
LINK DOWNLOAD :
Whats NewMinimal OSSupport Gamepad?
Jelajahi Peta Misi, cara baru untuk mengakses Misi, Pekerjaan, dan Acara!
Ukur kemajuan Anda dan temukan semua konten yang mungkin Anda lewatkan dengan antarmuka pencarian yang benar-benar baru.
Lawan musuh baru, Penggoda Gelap, dan dapatkan perlengkapan Penggoda Gelap eksklusif dari toko Sigil.
Papan peringkat sekarang akan diatur ulang setiap bulan, dengan hadiah untuk semua peserta, serta hadiah bonus untuk pemain top dan serikat.
Android 6.0+
Tidak Support