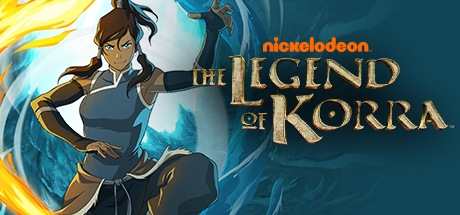 Deskripsi :
The Legend of Korra: A New Era Begins 3DS : Merupakan sebuah permainan based on kartun Avatar The Legend of Korra yang diterbitkan oleh Activision pada tahun 2014. Walaupun memiliki judul yang sama seperti permainan pada konsol nya yang diterbitkan oleh Platinum Games, pada seri 3DS sendiri akan mengambil mekanisme Turn-Based dimana sistem bergilir akan diterapkan pada permainan ini. Game ini akan mengambil cerita dari Books 2 dan 3 dari cerita pada filmnya atau lebih tepatnya setelah korra menguasai element udara, jadi tidak heran pada awal permainan korra sudah dapat mengendalikan element tersebut.
Berfokus terhadap kejahatan terbaru setelah korra membuka portal ke dunia roh ( ending dari books 2 ). Korra harus menghadapi musuh kuno Avatar, yang dikenal dengan nama Hundun, untuk melindungi dunia dari kekacauan yang dibuatnya. Kamu tidak hanya menggunakan sang avatar, akan tetapi kamu dapat menggunakan beberapa karakter lain seperti Mako, Bolin, Tenzin, Lin Beifong dan Kya. Sekarang game The Legend of Korra: A New Era Begins 3DS sudah cukup lancar di mainkan pada handphone android dan PC menggunakan emulator Citra.
---
INFO
Nama Game :  The Legend of Korra: A New Era Begins
Status : Normal
Platfrom : Nintendo 3DS , Android ,  PC
Emulator : Citra Emulator
Genre Game :  Adventure, RPG, Turn-Based, Anime
Publisher: Activasion
Release Date: 2014
Ukuran Game : 200MB ( RAR )
Mode : Single-player
Offline
---
---
Download Gratis The Legend of Korra: A New Era Begins Android
Beli gamenya di Amazon : The Legend of Korra: A New Era Begins
Coba juga : Attack on Titan 2: Future Coordinates ( 3DS ) 
LINK DOWNLOAD :
LINK DOWNLOAD TUTORIAL PEMASANGAN INFO TEST
CARA PASANG GAME 3DS di PC ( SOON )
Handphone ( Xiaomi MI 8 ) + CItra Emulator.