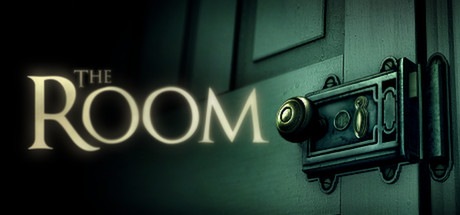 Deskripsi :
The Room : Adalah permainan puzzle yang dikembangkan oleh Fireproof Games. Game ini awalnya dikembangkan untuk platform iOS dan dirilis pada September 2012. Versi Android memulai debutnya sebagai bagian dari Humble Bundle pada Maret 2013 dan kemudian dirilis di Google Play. Ekspansi gratis untuk judul ini dirilis pada Agustus 2013. Versi permainan yang disempurnakan dirilis untuk Microsoft Windows pada Juli 2014, dan untuk Nintendo Switch pada Oktober 2018. Game ini memiliki cerita minimal, di mana kamu diberi tahu melalui surat-surat dari kotak misterius di sebuah ruangan di dalam rumah; saat kamu memecahkan teka-teki di sekitar kotak, lebih banyak catatan dari penulis yang sama – yang sebelumnya telah memecahkan misteri kotak – ditemukan, menjelaskan penggunaan kotak dari bahan halus yang disebut "Null", serta menunjukkan penulisnya perlahan-lahan menjadi gila.
Saat memulai permainan, kamu disajikan dengan yang pertama dari empat kotak puzzle. Kotak pertama ditawarkan sebagai tutorial untuk kontrol permainan, yang mendemonstrasikan cara bergerak di sekitar kotak dan berinteraksi dengan fitur kotak. Kamu memiliki persediaan kecil untuk barang-barang seperti kunci yang ditemukan di kompartemen di dalam kotak. Elemen inventaris utama adalah lensa khusus yang, dalam game, memungkinkan kamu untuk melihat benda-benda yang terbuat dari elemen Null yang menyusun bagian-bagian kotak. Lensa umumnya dapat dipasang kapan saja untuk melihat rahasia ini, seringkali mengharuskan kamu untuk memanipulasi tampilan untuk menyelaraskan rahasia menjadi simbol yang koheren. Tujuannya adalah untuk membuka sepenuhnya setiap kotak teka-teki, mengekstrak kotak yang lebih kecil namun semakin kompleks di dalamnya.
---
INFOINFO MOD
Nama Game : The Room
Harga Playstore : ( Rp.14.000,- )
Status : MOD
Platfrom : ANDROID
Genre Game : Puzzle, HD, Pc di Android.
Publisher:  Fireproof Games
Ukuran Game : 196 MB ( RAR )
Mode : Solo ( OFFLINE )
---
---
Download Gratis The Room  ANDROID  :
Playstore Link :
Coba juga : The Bonfire 2: Uncharted Shores Mod Android
LINK DOWNLOAD :
Whats NewMinimal OSSupport Gamepad?
Android 5.0+
Tida Support