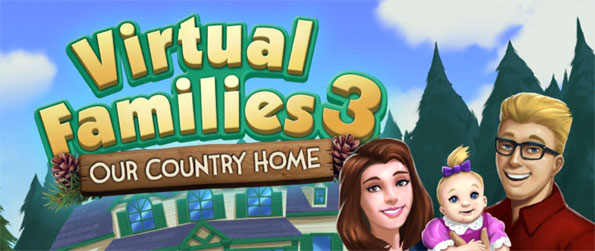 Deskripsi :
Virtual Families 3 ( Mod ) : Merupakan permainan simulasi keluarga dimana kamu akan mengadopsi seluruh keluarga bahagia dari tidak punya apa – apa. Pilih suami atau istri dan mulailah keluarga virtual dengan membimbing generasi dan mengolah kisal kamu senidir. Desain rumah impian kamu dengan berbagai perlengkapan dekorasi tersedia seperti menambahkan kamar tidur, taman, home theater dan lainnya.
Latih anak kecil kamu dari bayi hingga dewasa seperti dalam kehidupan nyata . Tingkatkan keluarga kamu menjadi versi terbaik dari mereka dan game ini akan terus berjalan seperti nyata walaupun kamu tidak berada di dalam permainannya, seperti kamu bermain sebuah tamagochi. Jika kamu ingin mendapatkan semua desain atau apapun di dalam game ini, kamu harus mendownload Virtual Families 3 ( Mod ) untuk mendapatkan uang tak terbatas.
---
INFOINFO MOD
Nama Game : Virtual Families 3
Harga Playstore : ( -)
Status : MOD
Platfrom : Android
Genre Game : Simulation, Casual
Publisher: Last Day of Work, LLC
Ukuran Game : 127MB ( RAR )
Mode : Solo ( OFFLINE )
---
---
Download Gratis FRAG Pro Shooter ANDROID
Playstore Link :
Coba juga : The Sims Mobile ( Mod ) Android
LINK DOWNLOAD :
Whats NewMinimal OSSupport Gamepad?
Memperbaiki pakaian
Perbaikan untuk toko liburan
Perbaikan kerusakan
Android 5.0+
Tidak Support