War of Kings :  Penggemar RTS ataupun Warcraft, seperti nya akan menyukai game ini , sebuah game besutan Falcon Studios yang membuat para player akan saling serang menyerang secara real time. War of Kings ( Mod ) memberikan pengalaman yang cukup memuaskan jika kalian sering memainkan game seperti Age of Empires ataupun Warcraft pada PC.
Game ini mendapatkan rating 4.2/5.0 pada playstore.
Deskripsi :
War of Kings : Cerita di mulai pada dunia yang penuh dengan genjatan senjata , konflik dan bentrok antar kaln. Kalian harus mulai mencari prajurit dan sekutu, dimana kalian akan berperan sebagai komdan hingga kaisar dari suatu kerajaan. Mengambil tema perang romawi dimana kalian dapat membuat para pasukan seperti warrior, rider , penyihir dan masih banyak lagi untuk menyerang musuh dalam Single Player Offline atau bahkan Multiplayer Online 1v1 / 2v2. Jika kalian pernah bermain sebuah game RTS , pasti akan menyukai gameplay dari game ini.
Pada game War of Kings ( Mod ) untuk dapat meningkatkan atau merekrut prajurit, kalian memerlukan semacam bahan pangan atau resources. Bahan tersebut bisa di dapat dengan membuat sebuah peternakan atau tambang emas, akan tetapi jika menggunakan Mod pada game ini, kalian akan dapat menggunakan Resources sebanyak mungkin. Pada awal permainan kalian akan di bekalin dengan 12 Tukang untuk membangun sesuatu yang di perlukan. Jika ingin menyerang musuh , kalian di haruskan membangun Barracks, Academy , Stables dan lain lain untuk dapat merekrut para pasukan. Kalian juga dapat membangun Tower untuk melindungi desa yang telah kalian buat.
---
Info : 
Nama Game : War of Kings

Harga Playstore : ( -)
Status : MOD
Platfrom : Android
Genre Game :  Strategy , PVP
Publisher: Falcon Studios.
Ukuran Game : 52MB ( RAR )
Mode : Solo  ( OFFLINE / ONLINE )
Mod pada game ini :
Resources tidak terbatas /  tidak berkurang.
---
Screenshoot :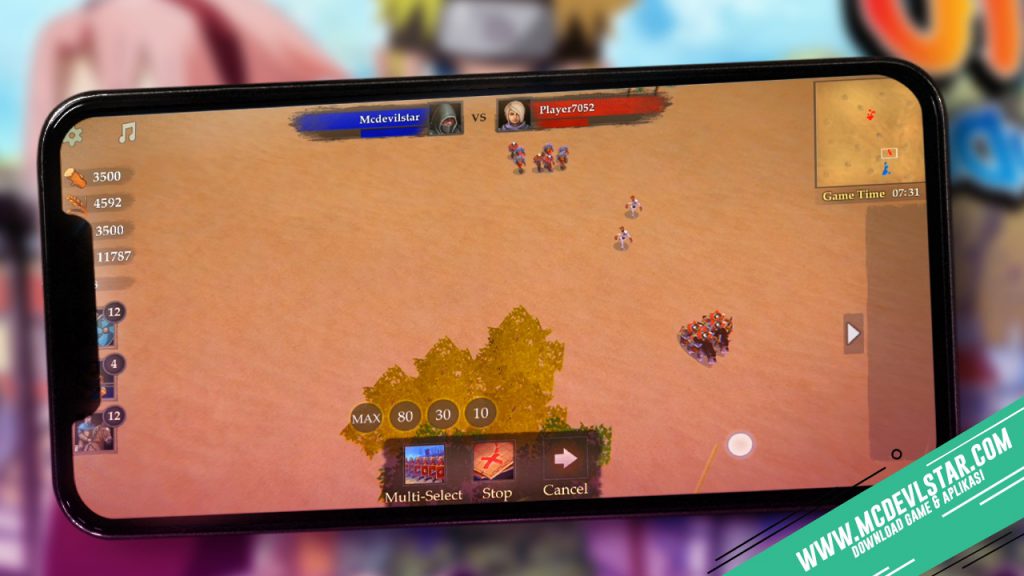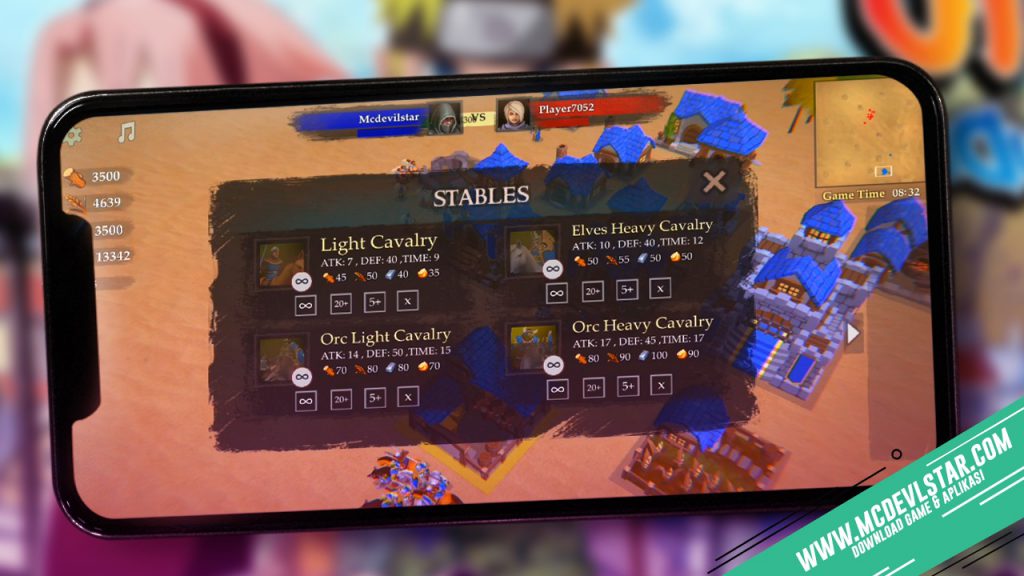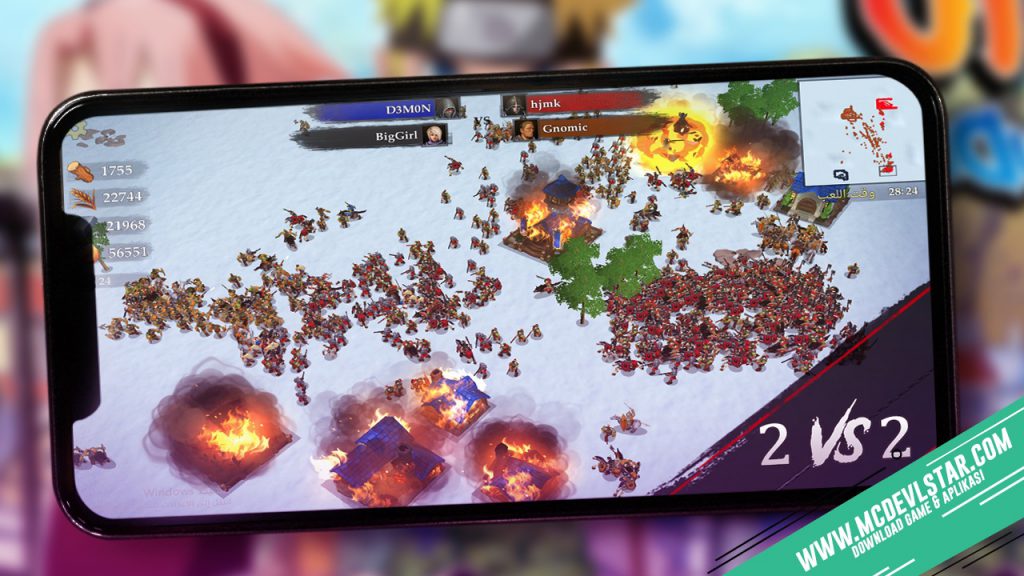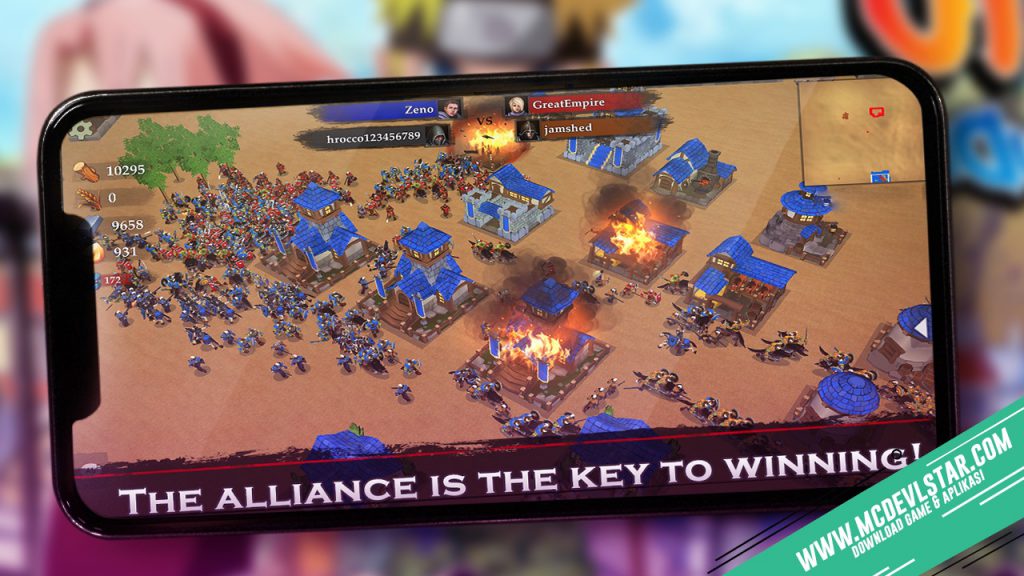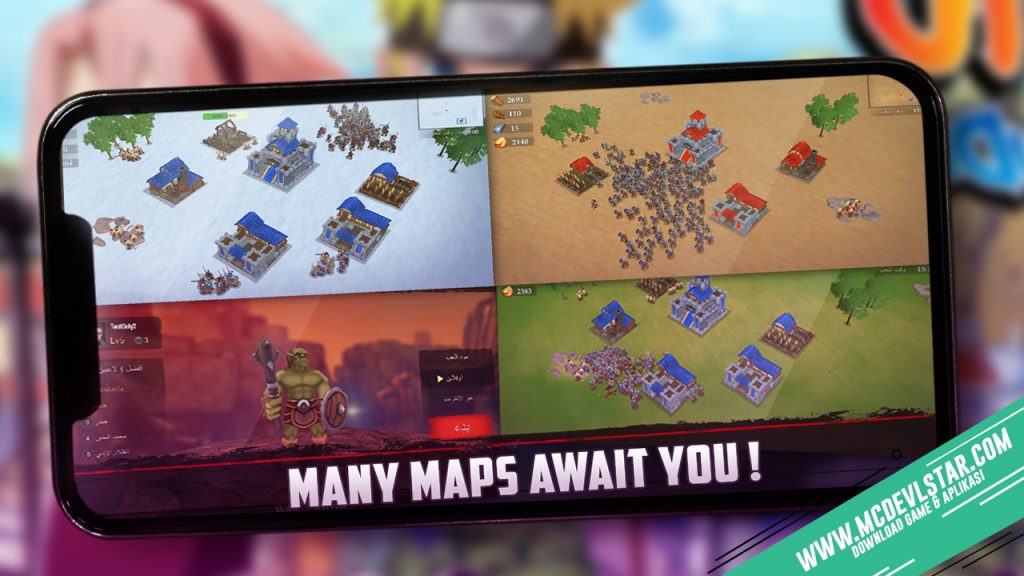 ---
Download Gratis War of Kings ANDROID :
Playstore Link : War of Kings
Coba juga : Stardew Valley ( Mod ) Android
LINK DOWNLOAD :
WHAT'S NEW :
🌟- Fitur baru: Fog of War!
Support Gamepad : Tidak
Diperlukan : Android 4.2+
---
Video Gameplay