Warhammer 40.000 Freeblade :  Sebuah game Shooter bertemakan peperangan mesin dengan grafis yang sangat memukau.
Game ini mendapatkan rating 4.6/5.0 di Playstore.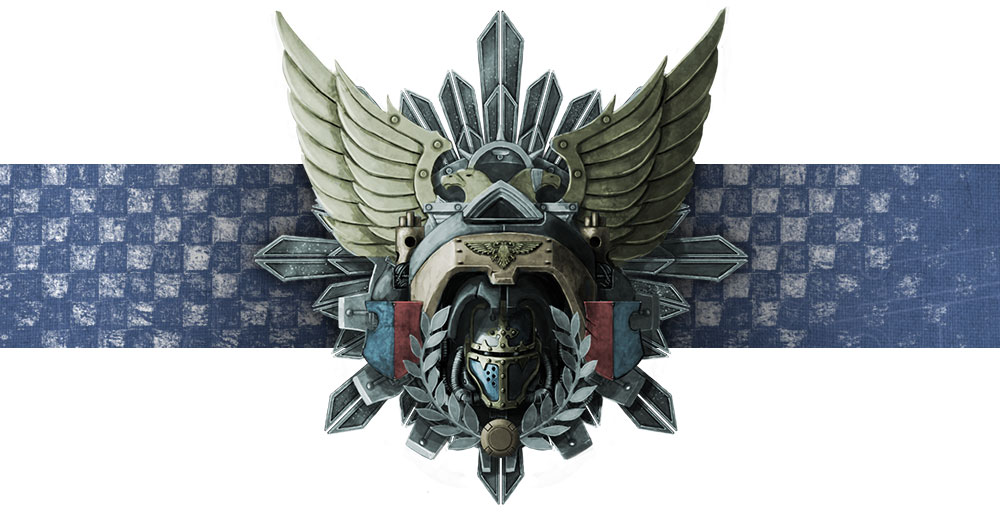 Deskripsi :
      Warhammer 40.000 Freeblade : Ketika seorang Imperial Knight muda melihat rumah bangsawan mereka dihancurkan oleh pasukan penghianat dari Chaos, mereka bergabung dengan Dark Angels Space Marines sebagai Freeblade. Pengalaman cerita epik di lebih dari 170 misi pemain tunggal saat kamu memerintahkan Freeblade dalam perjalanan kehormatan, penebusan, dan pembalasan dendam. Uji keterampilan kamu dan patroli dunia Tarnis untuk membunuh penjajah tak berujung.
Fitur :
EXPLOSIVE "TAP TO SHOOT" ACTION
Rasakan kekuatan mesin perang yang tak terhentikan di ujung jari kamu. Gunakan meriam, misil, dan ledakan termal untuk melenyapkan musuh  dan saksikan lingkungan hancur menjadi debu di depanmu.
SUPER HIGH DETAIL 3D GRAPHICS
Saksikan penembak yang paling menakjubkan secara visual yang tersedia untuk perangkat mu. Alami dunia, karakter, dan mahluk Warhammer 40.000 tidak seperti sebelumnya dalam detail tinggi yang memukau menggunakan efek grafis terbaru.
EPIC MELEE COMBAT BATTLES
Membongkar musuh Imperium dengan Chainsword yang perkasa. Rasakan beban Freeblade  setiap ayunan saat mereka mengeksekusi kengerian mekanis dan hewan raksasa dengan pemogokan brutal dan mendalam.
FORGE, UPGRADE AND CUSTOMISE
Desain tampilan Freeblade kamu sendiri, menempa dan melengkapi senjata kuat termasuk Avenger Gatling Cannon dan Melta Gun untuk membersihkan sampah Ork dan penyesat Chaos sama.
COMPETE IN DAILY EVENTS
Bertarung untuk mendapatkan skor tertinggi melawan pemain di seluruh dunia dalam misi baru setiap hari untuk pilihan wargear legendaris dan kustomisasi unik; biarkan Freeblades yang lain tahu siapa yang terbaik di dunia sebenarnya!
MORE COMING SOON…
Lebih banyak pembaruan untuk gim ini datang – menangkan senjata, armor, dan manuver legendaris dengan bersaing dengan pemain di seluruh dunia dalam pertempuran multiplayer yang intens.
Playstore Link : Warhammer 40.000 Freeblade
---
Info : 
Nama Game : Warhammer 40.000 Freeblade
Harga Playstore : –
Versi : 5.6.1
Status : MOD
Platfrom : Android
Genre Game : Action , Shooter , PVP
Publisher:  Azur Interactive Games Limited
Ukuran Game : 544 MB ( RAR )
Mode : Solo( OFFLINE / ONLINE  )
Mod pada game ini :

Gold / Ore / Token tidak terbatas ( Beli sesuatu untuk menambahkan )
---
Screenshoot :






---
Sebelum download nonton dulu Gameplay Game Android Lainnya
---
Download Gratis Warhammer 40.000 Freeblade ANDROID
⇒GoogleDrive :
Warhammer 40.000 Freeblade ( APK + DATA ) MOD ANDROID 
⇒DlFree :
Warhammer 40.000 Freeblade ( APK + DATA  ) MOD ANDROID
⇒Uptobox:
Warhammer 40.000 Freeblade  ( APK + DATA  ) MOD ANDROID
NB : LOGIN lah menggunakan Facebook …
CARA PEMASANGAN ):
1. Download file game di atas.
2. Download aplikasi  ekstrak file di Playstore : Rekomendasi ( Zarchiver ).
3. Masuk ke aplikasi Pengekstrak – cari file yang sudah di download –  ekstrak file tersebut .
4. Install file APK. Play & Enjoy.
Tapi Jika ada File Data :
5. Pindahkan folder Com……..  kedalam folder Android – Obb – disini.
6. Jika kalian ingin menggunakan save data pindahakan folder di dalam Save data yang telah di ekstrak ke Android – Data – disini
6. Buka game.
7. Play & Enjoy