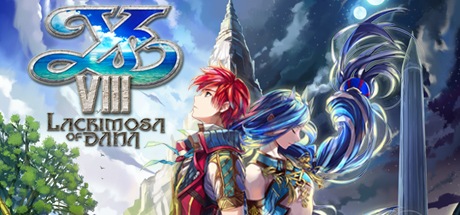 Deskripsi :
Ys VIII: Lacrimosa of DANA PC : Ys kembali dengan petualangan baru untuk pertama kalinya dalam 8 tahun! Adol membangunkan kapal karam dan terdampar di pulau terkutuk. Di sana, dia dan penumpang karam lainnya yang dia selamatkan membentuk sebuah desa untuk menantang binatang buas yang menakutkan dan reruntuhan misterius di pulau terpencil. Di tengah-tengah ini, Adol mulai memimpikan seorang gadis misterius berambut biru yang tinggal di dunia yang tidak dikenal. Bergabunglah dengan Adol saat dia mengungkap teka-teki pulau terkutuk dan gadis berambut biru Dana di Ys VIII: Lacrimosa of DANA!
Fitur Utama:
An Epic Tale – Ikuti Adol dalam petualangan terbarunya dan temukan misteri pulau terkutuk.
Berpestalah! – Ubah karakter kamu yang dapat dimainkan dengan cepat saat kamu melawan musuh ganas dalam pertempuran secepat kilat.
Sisi Lain – Mengungkap misteri Dana gadis berambut biru melalui bagian permainannya yang unik.
Dibutuhkan sebuah Desa! – Selamatkan sesama penumpang yang karam dan bawa mereka ke desa kamu di mana mereka akan memberikan layanan yang berharga.