Episode kali ini terdapat 3 Game Bakugan di Nintendo DS yang dapat dimainkan pada Andorid & PC dengan menggunakan emulator bernama Drastic ataupun emulator lainnya. Game ini memiliki berbagai seri genre seru seperti fighting, strategy dan card system yang seru untuk kalian mainkan kembali, ditambah dengan ukuran yang sangat kecil membuat ke 3 game Bakugan ini sayang pantas untuk dimainkan ataupun menambah koleksi game kalian.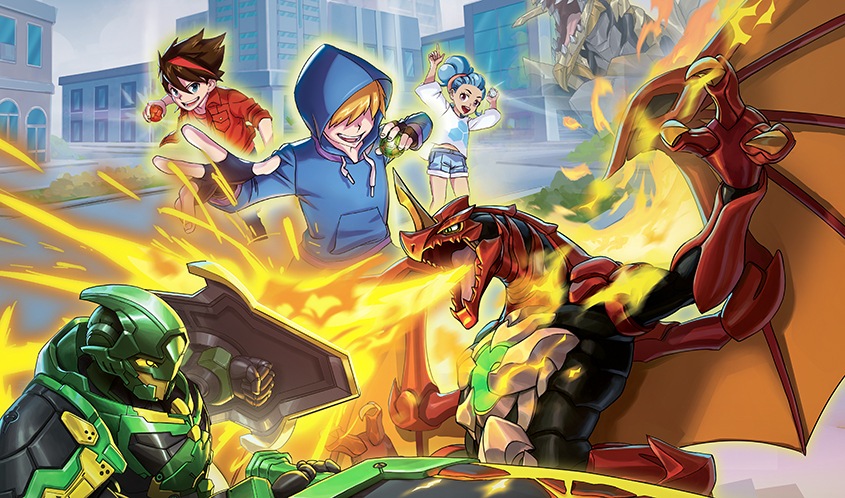 1. Bakugan: Defenders of the Core
Merupakan seri permainan bakugan yang instense di mana kalian akan bertarung 1vs1 dan langsung menggerakan karakter bakugan seperti layaknya bermain sebuah game digimon. Game ini akan mengikuti alur cerita dari arc New Vestoria yang membaginya menjadi 2 alternate reality. Pada story kalian akan membuat seorang karakter untuk bertarung terhadapt para pengguna Bakugan lainnya. Sedangan kan pada Mode Battle kalian dapat memilih dari berbagai macam Bakugan dengan berbagai macam kekuatan dan 2 deck utama yang dapat digunakan dalam pertarungan nanti.
Info : 
Beli gamenya di Amazon : Bakugan: Defenders of the Core
Coba juga : 2 Game Jump Star ( NDS ) Android 
LINK DOWNLOAD :
---
2. Bakugan: Rise of the Resistance
Merupakan seri bakugan yang hanya disirlis pada Nintendo DS dan merupakan seri terakhir bakugan yang berada di Nintendo DS. Game ini akan lebih condong ke cerita karakter utama yaitu Dan yang menghadapi penyerangan pada New Vestoria, kalian akan bertemu robot android bernama Eva yang akan mengajarkan kalian cara bertarung di dalam game ini. Game ini akan lebih terhadapt strategy Tower Defense, dimana kalian akan menempatkan beberapa bakugan untuk menghentikan serangan bakugan lainnya. Seiring perjalanan, kalian akan mendapatkan lebih dari 34 Bakugan dari 80 Elemental berbeda dan dapat menggunakan 1 dari 5 para anggota Resistance.
Info : 
Beli gamenya di Amazon : Bakugan: Rise of the Resistance
Coba juga : 3 Game One Piece di Nintendo DS ( Drastic ) Android 
LINK DOWNLOAD :
---
3. Bakugan Battle Brawlers
Merupakan seri pertama Game Bakugan yang dirilis pada Nintendo DS yaitu di tahun 2009, game ini juga dirilis di beberapa konsol lainnya seperti PS2, Xbox 360, PS3 dan Nintendo WII. Pada story mode kalian dapat membuat sendiri karater utama dan akan mengikuti berbagai ajang pertarungan antar pengguna bakugan. Memiliki gameplay yang masih sama seperti konsol lainnya, kalian akan melemparkan bakugan ke Arena untuk berhadapan dengan Bakugan lawan, semakin tinggi AP bakugan akan semakin tinggi tingkat kemenangan di ronde tersebut. Untuk dapat memenangkan pertandingan, kalian harus merebut tiga point dalam kemenangan.
Info : 
Beli gamenya di Amazon : Bakugan Battle Brawlers
Coba juga : Naruto Ninja Storm 5 ( Mugen ) PC 
LINK DOWNLOAD :
Test lancar di handphone : Xiaomi Mi 8
---
Video Gameplay