Aralon: Forge and Flame : Setelah game sebelumnya yaitu Ravensword: Shadowlands ( Mod ) Android , Crescent Moon Games juga menghadirkan sebuah game 3D RPG pada mobile dengan mengusung cerita fantasy dari berbagai role yang dapat kalian mainkan. Aralon: Forge and Flame ( Mod ) sudah dapat dimainkan pada setiap handphone android sekarang juga dengan berbagai macam fitur mod.
Game ini mendapatkan Rating 4.0 / 5.0 di Playstore.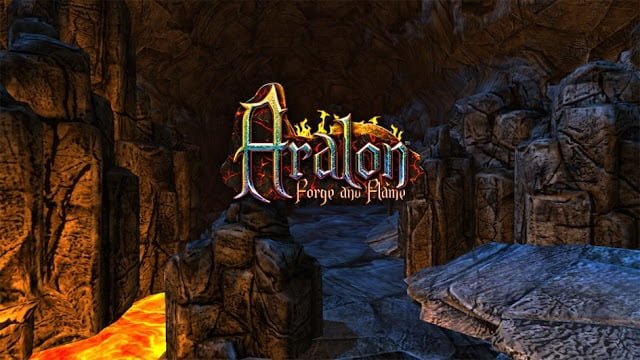 Deskripsi :
Aralon: Forge and Flame :  Merupakan sebuah permainan ios yang turut hadir pada android yang mengambil genre RPG-Adventure dalam presfektif 3D. Kalian dapat menyesuaikan karakter utama untuk menjadi bangsa Human, Elf ataupun Troll dengan 5 pilihan Role yaitu Warrior, Rogue, Ranger, Mage dan Paladin, setiap role mempunyai gaya bertarung dan skill tree yang berbeda beda. Berfokus pada abad pertengahan yang mengikuti kisah pengkhianatan dan sebuah kerajaan di ambang kehancuran. Kalian adalah kunci utama untuk menyelesaikan masalah dan mengembalikan kerajaan aralon ke keadaan semula.
Aralon: Forge and Flame ( Mod ) mempunyai lokasi yang cukup luas untuk di eksplorasi, kalian bahkan dapat menyusuri danau atau lautan. Terdapat berbagai macam NPC yang bisa kalian temui, sebagian NPC juga dapat kalian tantang untuk bertarung. Kalian juga dapat masuk di setiap rumah untuk mengambil berbagai macam persediaan yang ada. Hati – hati dengan para penjaga , jika ketahuan kalian akan terus dikejar. Tentunya game ini dapat dimainkan secara full offline tanpa menggunakan internet sedikit pun.
---
Info : 
Nama Game : Aralon: Forge and Flame
Harga Playstore : (Rp.67.000)
Status : MOD
Platfrom : Android
Genre Game :  RPG – Adventure
Publisher: Crescent Moon Games
Ukuran Game : 756MB ( RAR )
Mode : Solo ( OFFLINE )
Mod pada game ini :
Gratis.
Uang tidak terbatas.
---
Screenshoot :





---
Download Gratis Aralon: Forge and Flame ANDROID
Playstore Link :Aralon: Forge and Flame
Coba juga : Ria ( Mod ) Android 
LINK DOWNLOAD :
WHAT'S NEW :
–
Diperlukan : Android 5.1+
---
Video Gameplay