Call of Duty : Black Ops :  Memainkan game bertema shooter di salah satu konsul Nintendo DS merupakan hal yang agak susah , akan tetapi bagi kamu yang telah memainkan game PSP dengan franchise yang sama yaitu Call of Duty : Roads to Victory yang mempunyai kontrol sama dengan NDS , mungkin tidak akan kesulitan. Selain ukurannya yang sangat kecil, otomatis dapat mengehamat memory pada handphone kalian di tambah Call of Duty : Black Ops ( Nintendo DS ) dapat lancar di mainkan.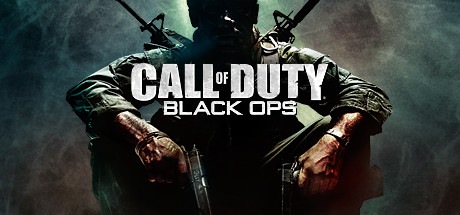 Deskripsi :
Call of Duty : Black Ops : Merupakan sebuah game bergenre FPS ( First Person Shooter ) yang dirilis bertepatan dengan seri pada konsol lainnya yaitu pada tahun 2010. Walaupun dengan judul yang sama , versi Nintendo DS memiliki jalan cerita yang berbeda. Pada versi NDS kamu akan berperan sebagai operator CIA / SOG dengan latar setting pada tahun 1967 – 1968 di Kuba , Vietnam , Afghanistan , Uni Soviet dan Arktik yang bermaksud menutupi plot hole pada cerita di konsol – konsol ternamanya. Pada misi tertentu kamu juga dapat mengontrol helikopter dan sebuah jet.
Seperti pada game android Modern Combat 3, game ini mempuyai asisst aim yang dapat membantu kamu membidik sasaran dengan tepat. Kamu dapat membawa 2 senjata dalam pertempuran dan juga dapat mengambil senjata musuh yang telah terbunuh. Pengontrolan dalam game ini bisa di bilang susah – susah gampang, aku lebih menyarankan untuk menggunakan controller atau gamepad dalam bermain game ini. Tidak lupa mode Zombie juga tersedia dalam Call of Duty : Black Ops ( Nintendo DS ) bagi kamu yang ingin merasakan kembali nuansa bertahan hidup dalam terjangan para zombie.
Info : 
Nama Game : Call of Duty : Black Ops
Status : Normal
Platfrom : Nintendo DS , Android ,  PC
Emulator : Dolphin
Genre Game :  Shooter , FPS
Publisher: Activision
Release Date: 2004
Ukuran Game : 36MB (ISO)
Mode : Single-player , Multi-player
Offline
---
Download Gratis Call of Duty : Black Ops (USA) Android
Beli gamenya di Amazon : Call of Duty : Black Ops
Coba juga : Call of Duty : Modern Warfare 3 ( WII ) 
LINK DOWNLOAD :
Test lancar di handphone : Xiaomi Mi 8
TUTORIAL CARA INSTALL SEMUA GAME NINTENDO DS DI ANDROID *COMING SOON *
Video Gameplay
---
---