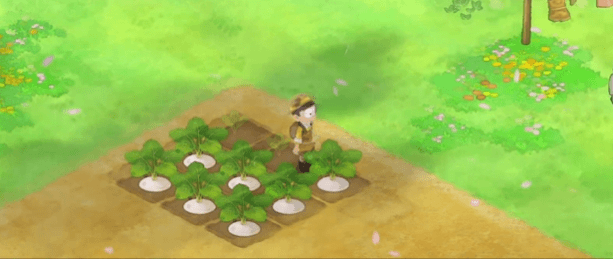 Deskripsi :
DORAEMON STORY OF SEASONS Friends of the Great Kingdom PC :  Noby dan teman-temannya kembali dengan judul baru Doraemon: Story of Seasons! Serial mash-up populer antara waralaba pertanian terkenal yang dipuja oleh para pemain selama lebih dari 25 tahun dan ikon budaya Jepang tercinta, Doraemon, mendapat entri baru, lengkap dengan banyak cara baru untuk bermain!
Menanam tanaman, beternak hewan, dan menggunakan Gadget Rahasia Doraemon untuk membantu teman-teman dalam cerita yang menyenangkan dan mengharukan yang dapat dinikmati semua orang dari segala usia.
Tempat di mana kita semua merasa diterima, Tempat yang terasa seperti rumah sendiri
• Noby dan rekan. tiba di planet asing, di mana mereka bertemu dengan seorang anak laki-laki bernama Lumis. Mereka memutuskan untuk tinggal bersama di pertanian lamanya dan mewujudkan impiannya untuk mengembalikan kejayaannya! Bergabunglah dengan kru saat mereka membuat kenangan berharga bersama, seperti menonton kembang api, hujan bintang, dan matahari terbit pertama tahun ini, hanya untuk beberapa nama!