Harvest Moon : Hero of Leaf Vallley : Adalah game Simulasi dimana player akan mengisi masa hidup nya dikampun penuh dengan hal – hal keren .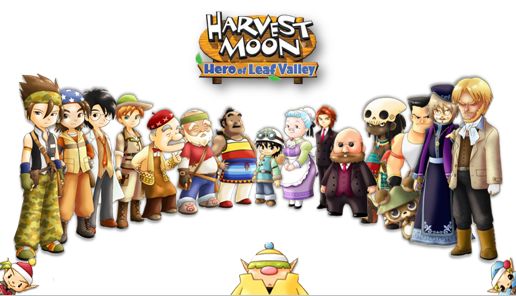 Deskripsi :
          Harvest Moon : Hero of Leaf Vallley : Perusahaan Funland yang tidak punya perasaan akan menggusur kota dan menggantinya dengan taman hiburan kecuali warganya dapat menemukan cara untuk menghentikan mereka! Pemain perlu menanam tanaman, memelihara hewan, dan bijih dan permata untuk membantu menyelamatkan Leaf Valley serta pertanian keluarga mereka. Sepanjang jalan, mereka akan mendapatkan uang dan mengembangkan keterampilan mereka dalam pekerjaan paruh waktu yang interaktif, dan membangun hubungan mereka dengan penduduk desa untuk mendapatkan kepercayaan dan pertolongan mereka. Dengan cerita terbuka dengan beberapa akhiran, bagaimana pemain memilih untuk menyelamatkan kota ini terserah mereka!
Download Game Harvest Moon Lainnya : Download Game Harvest Moon Terbaru
Credit : Aktif Novatif
Game ini sangat lancar dimainkan di Handphone kalian.
( GUNAKAN : BUFFER RENDERING )
---
Info : 
---
Screenshoot :
---
Download Gratis Harvest Moon : Hero of Leaf Vallley ( INDONESIA )  Android
Coba juga : Harvest Moon: Boy & Girl + Save Data ( Cheat ) PPSSPP 
LINK DOWNLOAD :
Test di Xiaomi 8 : Lancar jaya
Tutorial Lengkap Cara Download di WWW.MCDEVILSTAR.COM
---
Tutorial lengkap tentang PSP di ANDROID bisa tonton video di bawah ini :
---
Video Gameplay