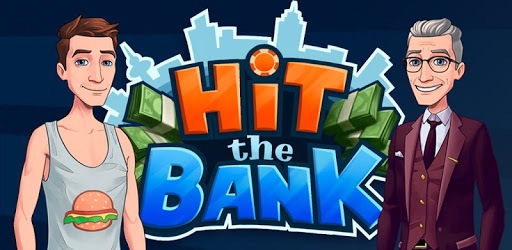 Deskripsi :
Hit The Bank: Life Simulator : Apakah kamu ingin merasa diri kamu sebagai seorang pengusaha besar, kepala perusahaan dengan omset milyaran dolar? Maka HIT THE BANK adalah game yang sudah lama kamu tunggu-tunggu! Dengan simulator bisnis ini, kamu akan mendapatkan kehidupan kedua yang lengkap: temukan pekerjaan pertama kamu dari awal merintih dalam bekerja keras untuk mengatur waktu secara efektif, dan dipromosikan menjadi sang petinggi. Singkat cerita, kamu akan melakukan segalanya untuk menaiki tangga karier dan menjadi jutawan.
Dan kamu akan mulai menuai manfaatnya. kamu akan mengenal gaya hidup mewah, mulai membelanjakan uang untuk mobil mahal, rumah dan helikopter, pakaian modis. Dan kemudian, menyadari bahwa ini bukanlah hal utama dalam hidup, kamu akan menemukan seorang gadis dan membangun hubungan yang sempurna dengannya. Menjadi ayah yang sukses dengan omset yang terus berjalan. Apakah itu akan terjadi? kita buktikan di dalam game ini. tapi dengan mod Hit The Bank: Life Simulator ( Mod ) tidak ada kata untuk bekerja keras , karena dari awal uang banyak akan menghampiri kamu.
---
INFOINFO MOD
Nama Game : Hit The Bank: Life Simulator
Status : MOD
Platfrom : Android
Genre Game : Simulation, Casual
Publisher: Ninja Publishing
Ukuran Game : 49MB
Mode : Solo ( OFFLINE )
---
---
Download Gratis Hit The Bank: Life Simulator ANDROID  "
Playstore Link :
Coba juga : My Cafe : Restaurant Game ( Mod ) Android 
LINK DOWNLOAD :
Whats NewMinimal OSSupport Gamepad?
Android 5.0+
Tidak Support