Obscure: The Aftermath :  Adalah sekuel dari game Obscure. Permainan ini dimulai dua tahun setelah pertandingan pertama berakhir. Ceritanya sejauh ini adalah bahwa dua tahun lalu sekelompok siswa dikunci di dalam sekolah menengah mereka (Leafmore High), ketika sedang diburu oleh monster yang diciptakan melalui eksperimen biologis oleh kepala sekolah mereka Herbert Friedman. Beberapa siswa selamat dari insiden itu dan dalam prosesnya membunuh kepala sekolah mereka. Sementara itu mereka telah menyelesaikan sekolah menengah dan pindah ke perguruan tinggi yang terletak di kota terdekat bernama Fallcreek.
Yang sekarang dapat kalian mainkan di handphone android .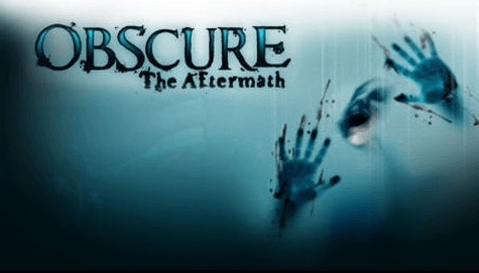 Deskripsi :
Obscure: The Aftermath : Memainkan sangat mirip dengan game bertahan hidup lainnya. Pemain tiba-tiba ditempatkan dalam situasi yang mengerikan dan harus bertarung melawan monster yang muncul secara misterius. Untuk melakukan ini, pemain harus menggunakan senjata yang dapat ditemukan di tanah. Ini sering termasuk senjata jarak dekat, seperti klub golf atau kelelawar bisbol tetapi kemudian juga senjata api seperti pistol atau senapan, serta alat-alat listrik seperti gergaji mesin. Musuh-musuh dalam permainan berkisar dari manusia yang sebagian cacat, yang tampaknya berada dalam kondisi zombifikasi, atau monster fiksi yang bermutasi sangat tinggi, serta makhluk mitos seperti harpa.
Credit Deskripsi : GiantBomb
---
Info : 
Nama Game : Obscure: The Aftermath
Status : Normal
Platfrom : PPSSPP, Android ,  PC
Emulator : PPSSPP
Genre Game :  Action , Adventure , Hack and Slash
Publisher: Electronic Arts
Release Date: 2010
Ukuran Game : 701 MB (ISO)
Mode : Single-player ,
Offline
---
Screenshoot :





---
Download Gratis Obscure: The Aftermath ( ENGLISH )  Android
Beli di amazon : Obscure: The Aftermath
Coba juga : The 3rd Birthday +SaveData ( Cheat ) PPSSPP
LINK DOWNLOAD :
Tested : Xiaomi MI 8
NB : Game / Rom ini dapat kamu simpan pada Memory Card / Memory Eksternal.
Tutorial Lengkap Cara Download di WWW.MCDEVILSTAR.COM
---
Tutorial lengkap tentang PSP di ANDROID bisa tonton video di bawah ini :
---
Video Gameplay