Returner To ZHero : Game puzzle misteri ruang taktil 3D yang memukau. Pecahkan teka-teki alien di lingkungan fiksi ilmiah mendalam dengan grafis spektakuler.
Game ini mendapatakan rating 4.4/5.0 di playstore .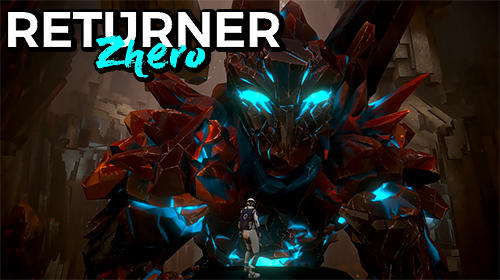 Deskripsi :
      Returner To ZHero : Alami kisah persahabatan dan pengorbanan, saat Anda berperan sebagai ilmuwan yang mempertaruhkan segalanya untuk memata-matai alien yang menginvasi Bumi. Beku di pesawat ruang angkasa alien selama lima tahun, Anda bangun ketika teman lama Anda Kolonel Ling memasuki kapal sebagai upaya terakhir untuk kembali ke Bumi. Jelajahi misteri dari pesawat ruang angkasa kristal raksasa dan selesaikan misi Anda.
Credit Deskripsi :
Fitur : 
---
Info : 
Nama Game : Returner To ZHero
Harga Playstore : ( Rp. 80.000 )
Versi : 2.0.0
Status : MOD
Platfrom : ANDROID
Genre Game :  Puzzle , Adventure
Publisher:  Fantastic, yes
Ukuran Game : 1GB  ( RAR )
Mode : Solo ( Offline )
Mod pada game ini :
Semua episode terbuka.
Gratis.
---
Screenshoot :





---
Download Gratis Returner To ZHero ANDROID
Playstore Link :  Returner To ZHero
Coba juga : Batman : The Dark Knight Rises ( Free ) Android
LINK DOWNLOAD :
WHAT'S NEW :
Support Gamepad : Tidak
Diperlukan : Android 4.2+
---
Video Gameplay