Spongebob Squarepants : Yellow Avanger :  Merupakan game animasi cartoon dari serial spongebob dimana player akan memerankan karakter spongebob di bikini bottom.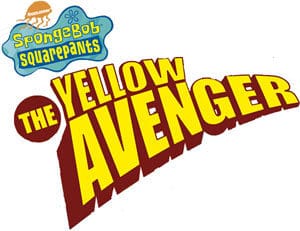 Deskripsi :
Spongebob Squarepants : Yellow Avanger : SpongeBob mengakuisisi kekuatan Mermaid Man ketika dia memakai ikat pinggangnya. Sayangnya SpongeBob secara tidak sengaja menempatkan Dirty Bubbles ke mesin cuci dengan ikat pinggang, yang menyebabkannya terpecah menjadi gelembung kotor yang tak terhitung jumlahnya. SpongeBob harus menghentikan penjahat seperti Manray, The Slug Sinister, The Jumbo Shrimp, Atomic Flounder, dan Dirty Bubble, menggunakan kekuatan Mermaid Man untuk menyelamatkan Bikini Bottom. Ceritanya dibagi menjadi bagian, masing-masing dengan penjahat yang berbeda mencoba mengacaukan Bikini Bottom: Manray ingin membanjiri Goo Lagoon; Sinister Slug memiliki rencana jahat untuk menghentikan pertunjukan bakat; Udang Jumbo, dengan bantuan Plankton, menciptakan mesin untuk mengecilkan orang; The Atomic Flounder menyebabkan kekacauan di Industrial Park; dan The Dirty Bubble kembali dengan mesin Jumbo Shrimp yang digunakan dalam babak ketiga. Dia berencana untuk memukul SpongeBob dengan lebih banyak Bubbles Kotor Kecil.
Download Game Lainnya : Download Game PSP Android Terbaru Lainnya
Credit Deskripsi : – Wikipedia
Game ini sangat lancar dimainkan di Handphone kalian.
( Lancar Jaya )
---
Info : 
---
Screenshoot :





---
Download Gratis Spongebob Squarepants : Yellow Avanger ( USA)  Android
Coba juga : Spongebob Squarepants : Battle For Bikini Bottom ( Gamecube)
LINK DOWNLOAD :
Tested : Xiaomi MI 8
NB : Game / Rom ini dapat kamu simpan pada Memory Card / Memory Eksternal.
Tutorial Lengkap Cara Download di WWW.MCDEVILSTAR.COM
---
Tutorial lengkap tentang PSP di ANDROID bisa tonton video di bawah ini :
---
Video Gameplay