The Escapists 2: Pocket Breakout : Adalah permainan Sandbox yang menyenangkan dan mendebarkan mengeluarkan tantangan yang tidak begitu sederhana untuk melarikan diri dari penjara. Buat karakter kamu sendiri dengan ratusan opsi .
Game ini mendapatakan rating 4.5/5.0 di playstore .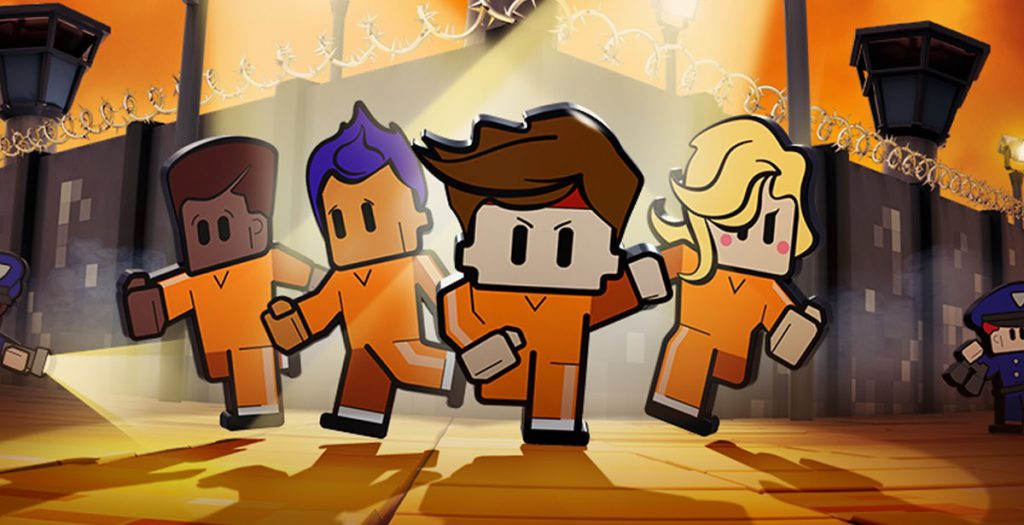 Deskripsi :
      The Escapists 2: Pocket Breakout :  Jelajahi penjara terbesar, dengan beberapa lantai, atap, ventilasi, dan terowongan bawah tanah. Kamu harus hidup dengan aturan penjara, menghadiri absen, melakukan pekerjaan penjara dan mengikuti rutinitas yang ketat; diam-diam mencari celah untuk keluar dengan bekerjasama .
Bersatu dalam Local Arean Network berasam 3 Teman lainnya untuk menemukan jalan keluar dari penjara.
Credit Deskripsi :
Fitur : 
Game simulasi penjara Addictive dengan semua fitur baru
Lima penjara yang dipilih sendiri diisi dengan kegilaan kotak pasir indie, melarikan diri dari penjara dengan keamanan minimum seperti Center Perks atau untuk penjahat yang lebih keras, Rattlesnake Springs!
Beli, barter, dan kalahkan cara  untuk mendapatkan barang-barang yang sangat dibutuhkan untuk membuat lusinan kombinasi kerajinan untuk membantu pelarian.
Berbaur untuk menerobos keluar, kehidupan penjara dipenuhi dengan rutinitas, pastikan menghadiri panggilan peran, jam untuk pekerjaan dan tetap di bawah radar!
Kamu punya waktu, jadi habiskan dengan baik! Latih pikiran di perpustakaan dan tubuh di gym untuk memberi kamu otak dan kekuatan untuk pelarian! Ataubisa belajar hobi atau bergabung dengan band …
Taruh kerajinan di licik! Skema, menyelinap, dan sukses saat  melintasi kehidupan penjara, menjalin pertemanan, menarik wol melewati mata penjaga, atau menyogok mereka dengan benar, saat  menggunakan pesona, keterampilan, dan kecerdasan untuk merencanakan dan melaksanakan pelarian
Memberikan breakout beat di The Escapists 2 adalah tugas yang sulit! Dengan sistem tempur yang dirubah,  akan memblokir serangan di blok sel  merantai serangan sambil menghindari rantai kurungan isolasi dan mengunci target yang terkunci!
---
Info : 
Nama Game : The Escapists 2: Pocket Breakout
Harga Playstore : ( Rp.129.000 )
Versi : 1.3.567488
Status : MOD
Platfrom : ANDROID
Genre Game : Adventure, Puzzle , Simulation, LAN
Publisher:  Team 17 Digital Limited
Ukuran Game : 520 MB ( RAR )
Mode : Solo – Multiplayer ( OFFLINE )
Mod pada game ini :

---
Screenshoot :





---
Download Gratis The Escapists 2: Pocket Breakout ANDROID
Playstore Link : The Escapists 2: Pocket Breakou
Coba juga : Final Fantasy XV : Pocket Edition ( Mod ) Android
LINK DOWNLOAD :
WHAT'S NEW :-
Support Gamepad : YA
Diperlukan : Android 5.0+
---
Video Gameplay