The Moment :  Pada postingan kali ini terdapat sebuah game besutan developer Korea yaitu 맨텀. Game The Moment ( Mod ) atau bisa di sebut The Moment : The Temple of Time, dimana player akan melewati berbagai macam rintangan dengan cara menghentikan pergerakan suata benda yang berjalan atau pun mengalahkan waktu untuk mendapat skor yang tinggi.
Game ini masih fresh pada playstore.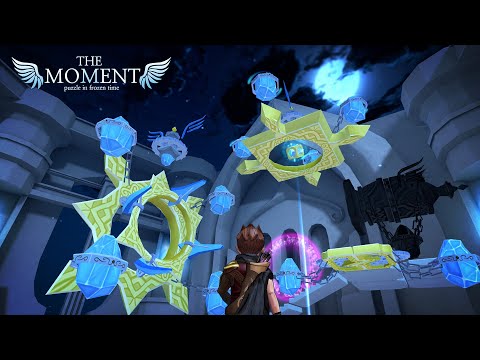 Deskripsi :
The Moment : Merupakan permainan teka – teki yang di balut dengan grafis cantik pada persfekti 3D. Rintangan setiap level nya akan membuat kalian terus  berfikir , dimana setiap level akan terus meningkat dan memiliki rintangan yang akan selalu berhubungan dengan pemberhentian waktu. Bercerita tentang dunia yang akan segera hancur, kehancuran tersebut di sebabkan oleh Cronos yang berada di Temple of Time. Tetapi untuk bertemu Cronus, kalian harus melewati batas waktu yang telah di tentukan pada setiap level nya.
The Moment ( Mod ) menawarkan gameplay yang cukup simple, kalian dapat menggerakan karakter menggunakan analog dan beberapa tombol untuk melompat, menghentikan pergerakan object dan magic button lainnya yang bisa kalian dapatkan seiring tingkatakan level yang kalian lalui. Perlu kalian ketahui bahwa game ini tidak memiliki iklan yang akan mengganggu. Terdapat 36 Level teka – teki yang berada pada 3 Chapter yang harus kalian selesaikan. Bahkan pada saat memainkan game ini, kalian dapat memperlambat gameplay dengan menekan tombol kecepatan yang tersedia. Bagi kalian penyuka korea, akan menyukai dubber dari sesosok perempuan pada game ini.
---
Info : 
Nama Game : The Moment

Harga Playstore : ( Rp.30.000 )
Versi : 0.20.02.14.001
Status : MOD
Platfrom : Android
Genre Game :  Adventure , Puzzle
Publisher: 맨텀
Ukuran Game : 87MB ( RAR )
Mode : Solo  ( OFFLINE  )
Mod pada game ini :
---
Screenshoot :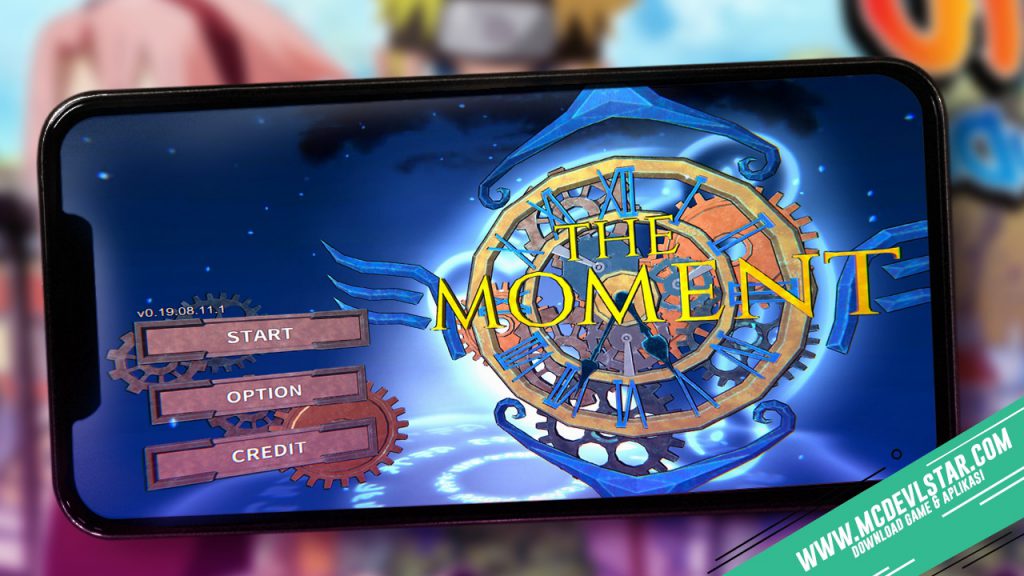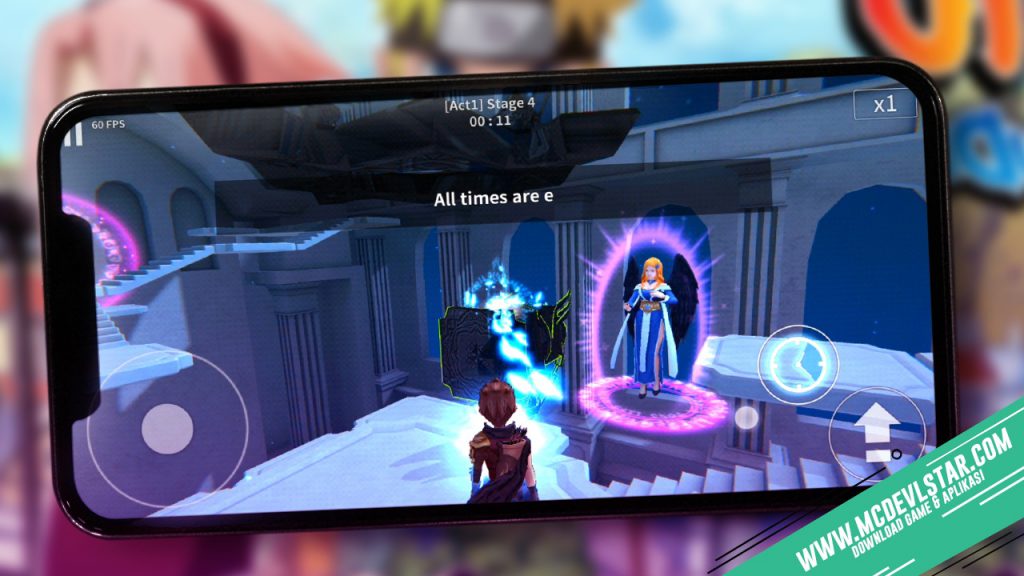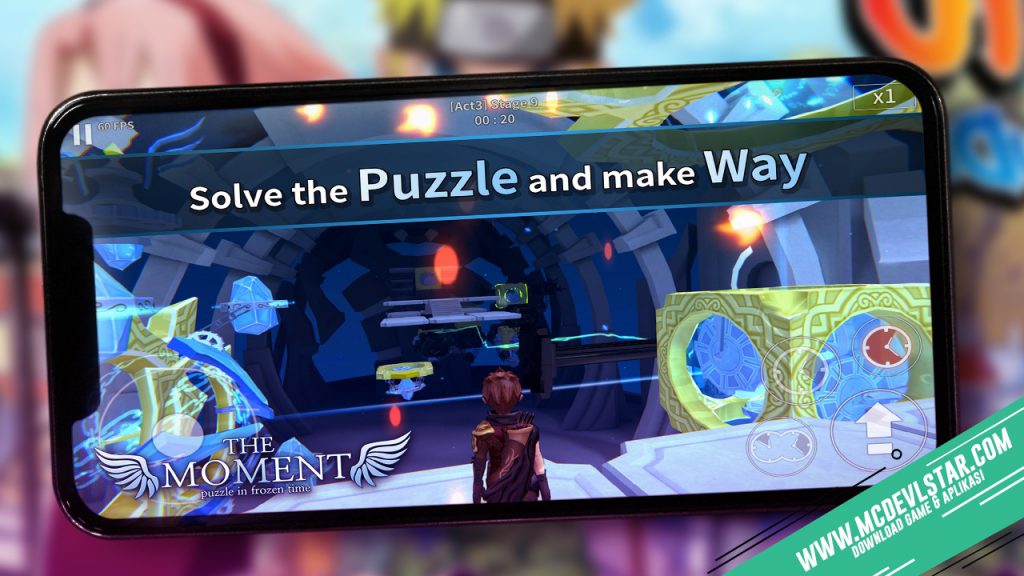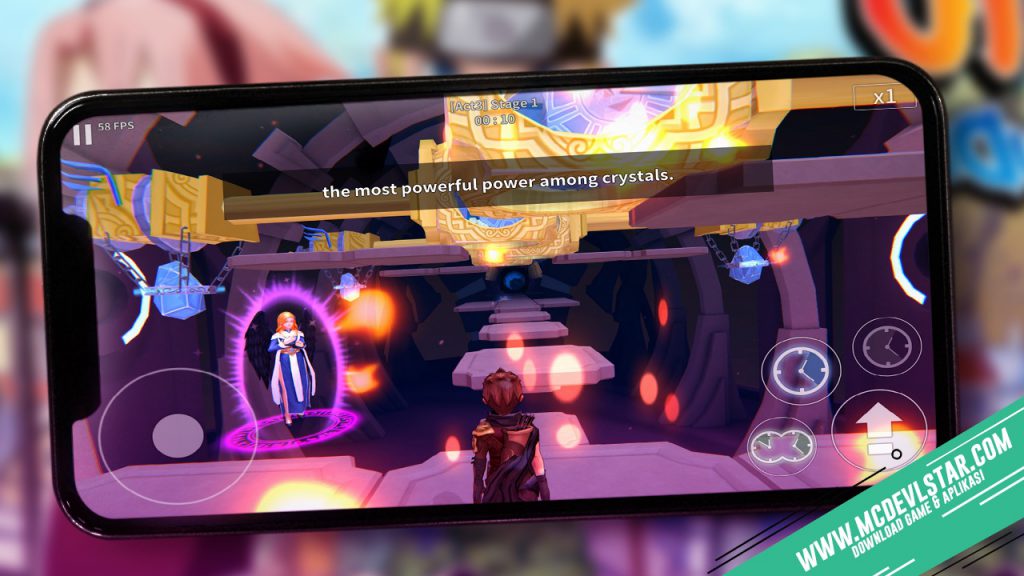 ---
Download Gratis The Moment ANDROID :
Playstore Link : The Moment
Coba juga : Alto's Odyssey ( Mod ) Android
LINK DOWNLOAD :
WHAT'S NEW :
Support Gamepad : Tidak
Diperlukan : Android 4.2+
---
Video Gameplay