World War Heroes : Prasejarah peperanagan akan di mulai kembali di genggaman tangan kamu, masuki sensasi mendebarkan di perang dunia ke 2 di dalam game World War Heroes ( Mod ) dimana kamu dapat terus bar – bar dengan peluru yang tidak terbatas.
Game ini mendapatkan rating 4.5/5 di Playstore.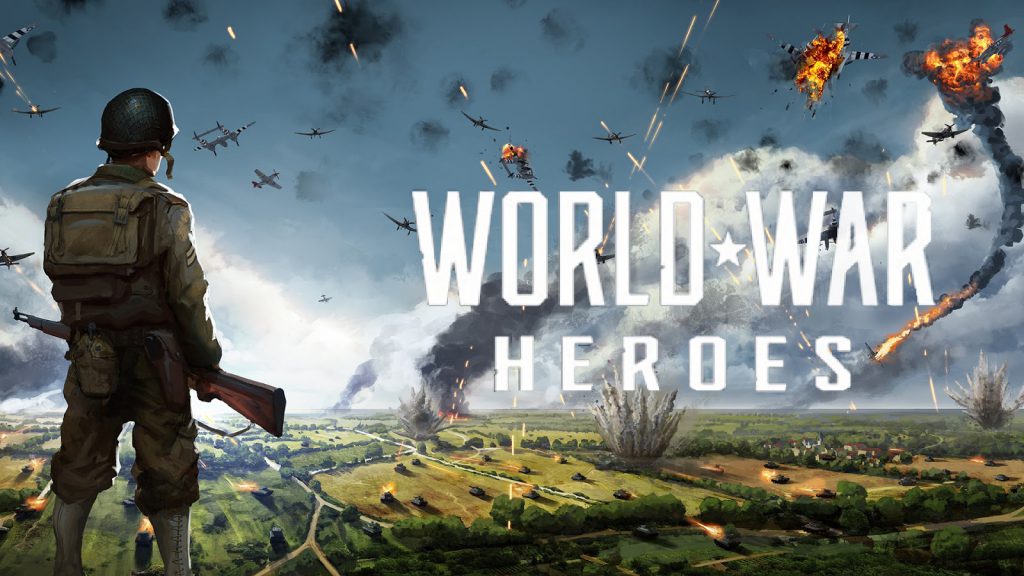 Deskripsi :
      World War Heroes  :  Sebuah permaianan dari Azur Interactive Games Limited yang terkenal dengan permaianan perang seperti Modern Strike menghadirkan permainan FPS ( First Person Shooter ) , kamu akan memerankan pasukan untuk meraih kemerdeka an, mempertahankan negara dari para penjajah dalam perang dunia ke 2. Rasakan persenjata an lawas pada zaman nya dan jadilah pahlawan untuk negara.
Game World War Heroes ( Mod ) mempunya banyak mode di antaranya adalah :
✯ Mode Hardcore
Damage pada mode ini akan di tingkatkan dari biasanya , menantang kamu dalam petualangan tanpa henti seperti perang pada dunia nyata.
✯ Deathmatch
Kamu akan berperang dengan player lain hingga mencapai skor tertinggi;
✯ Team Deathmatch
Dua tim akan berjuang untuk mendominasi. Tim dengan skor tertinggi akan memenangkan perperangan.
✯ Bomb Mode
Seperti game Counter Strike / PB ,dua tim akan beradu di satu match. Tim biru akan bertugas untuk melindungi lokasi ( CT Polisi ) , Sendangkan Tim merah akan menjadi Teroris untuk memasang bom di area yang telah di tentukan.
✯ Team Squad
Dua tim saling bertarung tanpa respawn ( akan langsung hidup kembali ketika terbunuh ) . satu orang dengan skor terbanyak akan memenangkan tim.
✯ Team battle on panzers
Dua tim bertempur satu sama lain. Tim yang memiliki poin terbanyak di akhir putaran menang.
✯ Mode Kustom
Buat room dengan aturan kamu sendiri , kamu dapat menambahkan teman siapa saja.
---
INFOINFO MOD
Nama Game : World War Heroes


Harga Playstore :

( Rp.- )

Status :

 MOD
Platfrom : Android
Genre Game : Action , Shooter
Publisher: zur Interactive Games Limited
Ukuran Game : 503 MB ( RAR )
Mode : Solo ( ONLINE  )
---
---
Download Gratis World War Heroes ANDROID :
Playstore Link :
Coba juga : FZ9 : Timeshift – Legacy of The Cold War Android
LINK DOWNLOAD 
Whats New
Minimal OS
Support Gamepad?
– Musim Battle Pass baru
– Senjata baru
– Log baru yang dapat disesuaikan dan acara yang dapat dinonaktifkan
– UI baru untuk menunjuk pemain dalam pertempuran
– Pemberitahuan tentang kontrak yang diselesaikan dalam pertempuran
– Pasukan sekarang hanya tersedia untuk pengguna yang telah masuk
– Kesalahan tampilan iklan diperbaiki
– Memperbaiki blok FPS di beberapa perangkat
– Perbaikan bug kecil
Android 4.4+
Tidak Support